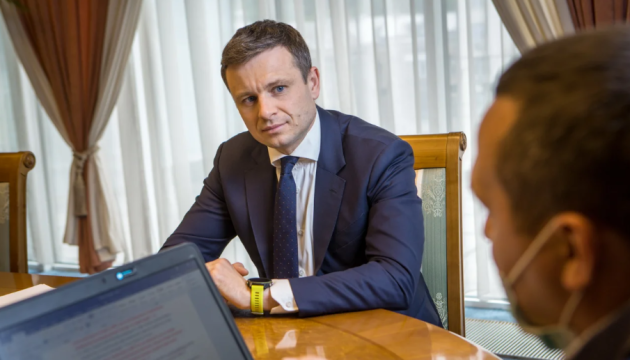 Finance Ministry not ruling out possible revision of state budget for 2020
The Finance Ministry has stated that the state budget for 2020 may be revised, including in the direction of a positive scenario, according to the ministry's press service.
"I would not rule out such an option. After all, the budget was drawn up in March and it is difficult to predict what awaits us until September, in the fourth quarter. It may be a positive scenario, when it will be necessary to increase revenues if we see a good trend. I would not follow a negative scenario now, as there is no reason. We have already adjusted the rather strict budget, there was a curtailment of certain expenses, plus we increased the deficit," Finance Minister Serhiy Marchenko stated this in an interview with HB Business.
He noted that Ukraine, like other countries, is emerging the coronavirus crisis, it is easing quarantine restrictions.
"But there is a risk that there may be another outbreak," Marchenko said.
As reported, the Verkhovna Rada in April approved amendment to the state budget for 2020. According to the document, the budget deficit was increased by UAH 202 billion, to UAH 298.4 billion (from UAH 96.3 billion), revenues were reduced by UAH 119.75 billion, to UAH 975.8 billion (from UAH 1.096 trillion), and expenditures were increased by UAH 82.4 billion, to UAH 1.266 trillion (from UAH 1.184 trillion).
Iy