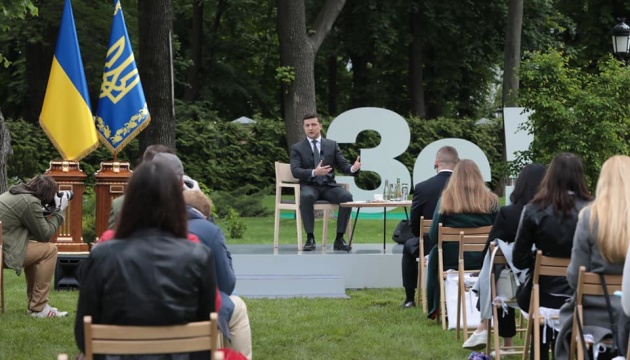 Mortgage rates to drop 10% in near future - Zelensky
Mortgage rates in Ukraine will drop to 10% per annum in the near future, Ukrainian President Volodymyr Zelensky has said.
He said this at a press conference on the first year of his term in Kyiv on Wednesday, according to an Ukrinform correspondent.
"I have been fighting for a year already, and this is the second government, for us to have mortgage rates at 10%. In the near future, for the first time in many years in Ukraine, we will have mortgage rates at 10% for every citizen of Ukraine," Zelensky said.
In his opinion, this is positive news.
op