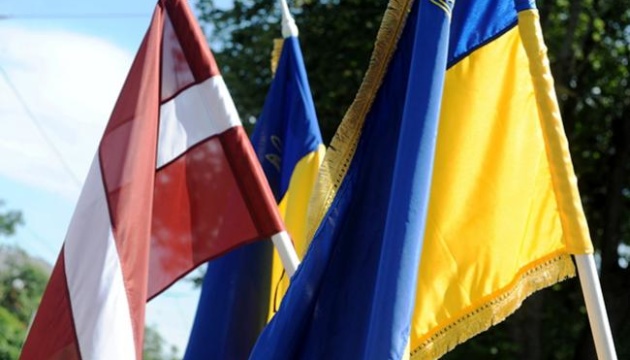 Ukraine, Latvia to double efforts to develop trade and economic cooperation
Foreign Minister of Ukraine Dmytro Kuleba and Minister of Foreign Affairs of the Republic of Latvia Edgars Rinkēvičs discussed the development of economic and trade cooperation between the two countries despite the negative impact of the COVID-19 pandemic.
The foreign ministers of the two countries discussed these issues in a phone call on Monday, the press service of the Ukrainian Foreign Ministry reported.
"We need to redouble our efforts to support business and exporters and promote trade between our countries. This will help the economies of Ukraine and Latvia overcome the negative effects of the COVID-19 pandemic," Kuleba said.
In this context, he welcomed the launch in Latvia of the interactive electronic platform Ukrainian Trade House, which began working in April. The platform creates additional opportunities for processing commercial offers of Ukrainian exporters, promoting Ukrainian products on the European market and concluding direct contracts.
The Ukrainian foreign minister also commended the decision of the Government of Latvia to restore the work of the Latvian Investment and Development Agency in Ukraine.
The ministers spoke in favor of promptly agreeing on the date of the next meeting of the Ukrainian-Latvian Intergovernmental Commission on Economic, Industrial, Scientific and Technical Cooperation as soon as the quarantine restrictions imposed in connection with the COVID-19 pandemic are lifted.
The foreign ministers of Ukraine and Latvia discussed the security situation in Donbas, the state of the negotiation process in the Normandy format.
Edgars Rinkēvičs reaffirmed Latvia's consistent support for the sovereignty and territorial integrity of Ukraine. The ministers agreed that the sanctions policy towards Russia should be maintained until the complete de-occupation of Ukrainian territories and the full implementation of the Minsk agreements.
The interlocutors noted the effective cooperation of Ukraine and Latvia in international organizations, in particular the UN General Assembly. Dmytro Kuleba and Edgars Rinkēvičs emphasized the importance of a joint struggle for historical truth.
Kuleba congratulated his Latvian colleague on the 30th anniversary of the Restoration of Independence of the Republic of Latvia.
According to the Foreign Ministry, bilateral trade volumes at the end of 2019 amounted to USD 564 million.
ish