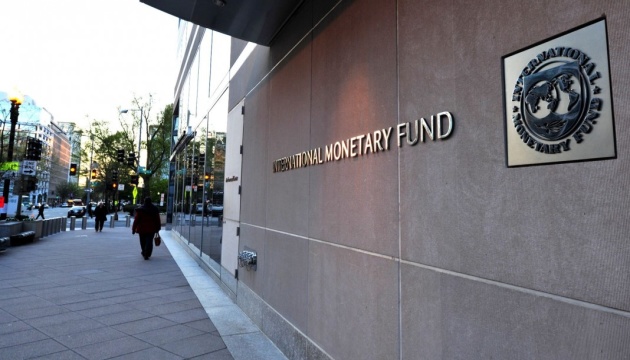 IMF ready to continue cooperation with new Ukrainian government - Rice
The International Monetary Fund (IMF) has praised the readiness of the new government in Ukraine to continue implementing reforms and macroeconomic policies for sustainable growth and expressed its willingness to support these efforts, in particular, through the new Extended Fund Facility (EFF) program.
IMF spokesman Gerry Rice said this at a news briefing in Washington on March 12 when asked by Ukrinform about the prospects of a new IMF program for Ukraine after a government reshuffle in the country.
He said that the new government signaled that it wants to continue working closely with the IMF, including on the new program.
Rice noted that the authorities in Kyiv made it clear, including in recent statements, that they intend to continue to implement macroeconomic policies to achieve sustainable growth. He stressed that the Ukrainian side primarily focused on maintaining economic stability and promoting reforms.
The IMF is ready to fully support Ukraine's reform efforts, as well as policies aimed at achieving these goals, Rice said.
Earlier, U.S. news agency Bloomberg said the IMF was concerned about the change of power in Ukraine and the possible influence of oligarchs on the new Cabinet of Ministers.
op