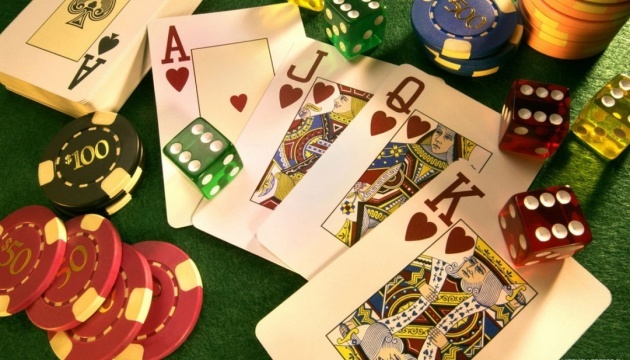 Legalizing gambling business: how to replenish budget and not harm people
The pros and cons of a bill on gambling business have been discussed at Ukrinform. Conclusions: Legalization is needed, but the law still needs to be finalized
Ten years after a ban on gambling in Ukraine, a bill on state regulation of activities in the field of organization and conducting of gambling has been submitted to the Verkhovna Rada. More precisely, eight similar bills have already been submitted. But the one we mentioned was drafted and recommended by the Cabinet of Ministers, which means that its points should be analyzed in more detail. According to the participants in the press conference, the benefits for Ukrainians from the future law are insignificant but there are many risks.
WILL BILLIONS BE TRANSFERRED TO THE STATE BUDGET?
The ban on gambling business and even participation in gambling has been in place in Ukraine since 2009. The Verkhovna Rada then recognized casinos, slot machines, bookmakers as unlawful. It is now allowed to earn money only on lotteries, creative and sports competitions, billiards, etc. The talk of returning everything as it was has been underway for years both in government and in society.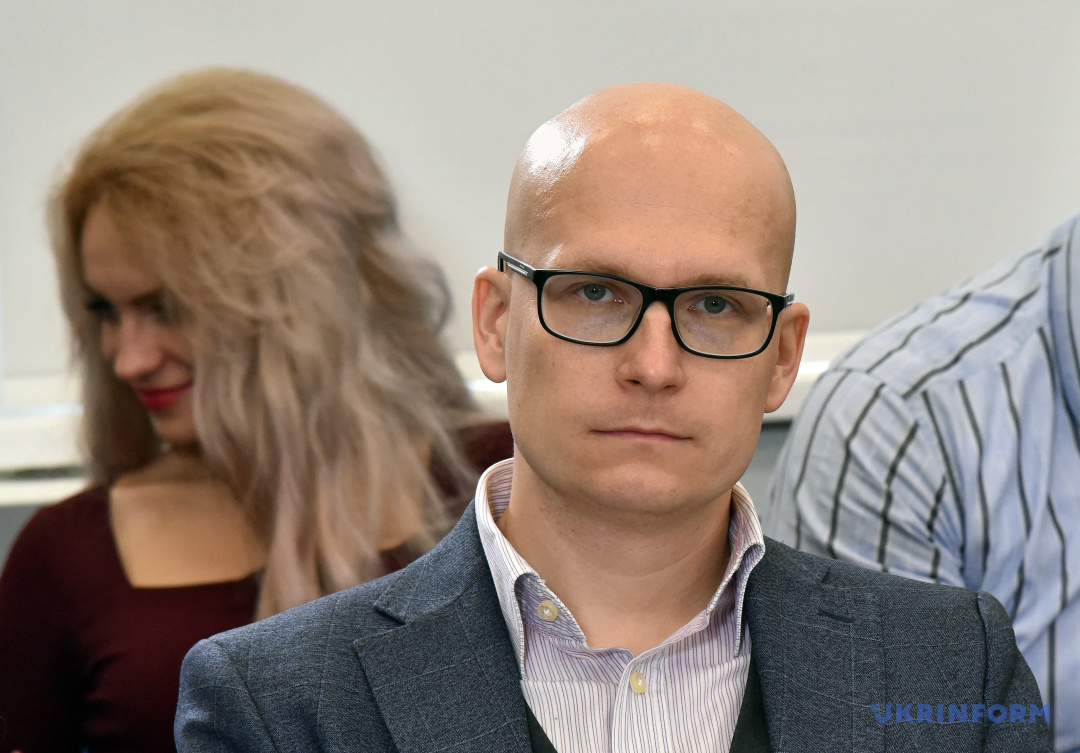 Gambling is a completely "white" article of profits of many progressive countries in the world. The main thing is to properly regulate the legal field of this business. People unite into clubs to calculate the probability of winning, and professional mathematicians are working on it, according to Doctor of Law Ihor Halytsky, a lottery market expert. "It's time to give people the opportunity to play the way they want," he said.
"According to our conservative estimates, this [gambling income] is UAH 5-9 billion as a resource that can be fully mobilized if everything works," Finance Minister Oksana Markarova said in an interview with the Levy Bereg news site.
Even UAH 10-16 billion is an insignificant amount for the Ukrainian budget, according to Growford Institute expert Oleksiy Kushch. "The Cabinet of Ministers has actually laid projected gambling revenues in the draft budget at $3 billion. This is a drop in the bucket that will not even be enough to pay bonuses to our top officials," he said.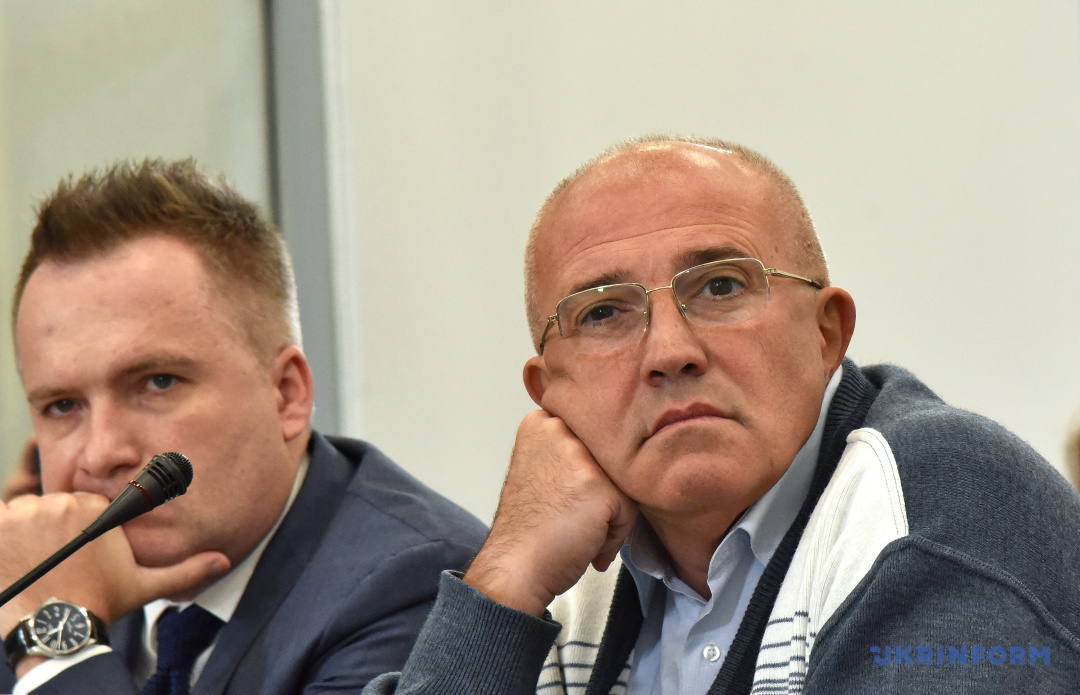 "There won't be even UAH 3 billion. The government of [former Ukrainian Finance Minister Natalie] Jaresko once planned to receive UAH 5 billion. There will be no more than UAH 500 million," said Yuriy Kozhema, chairman of the Kyiv Union of Gambling Enterprises.
"There is now a positive and negative experience of gambling legalization in Europe, on which Ukraine is focused," Oleksandr Chebanenko, an expert on the law enforcement and judicial reform program of the Ukrainian Institute for the Future, said during a press conference at Ukrinform. The organization has carefully analyzed the government bill, following the rules of the FATF, the international organization combating money laundering whose recommendations are standard in this area.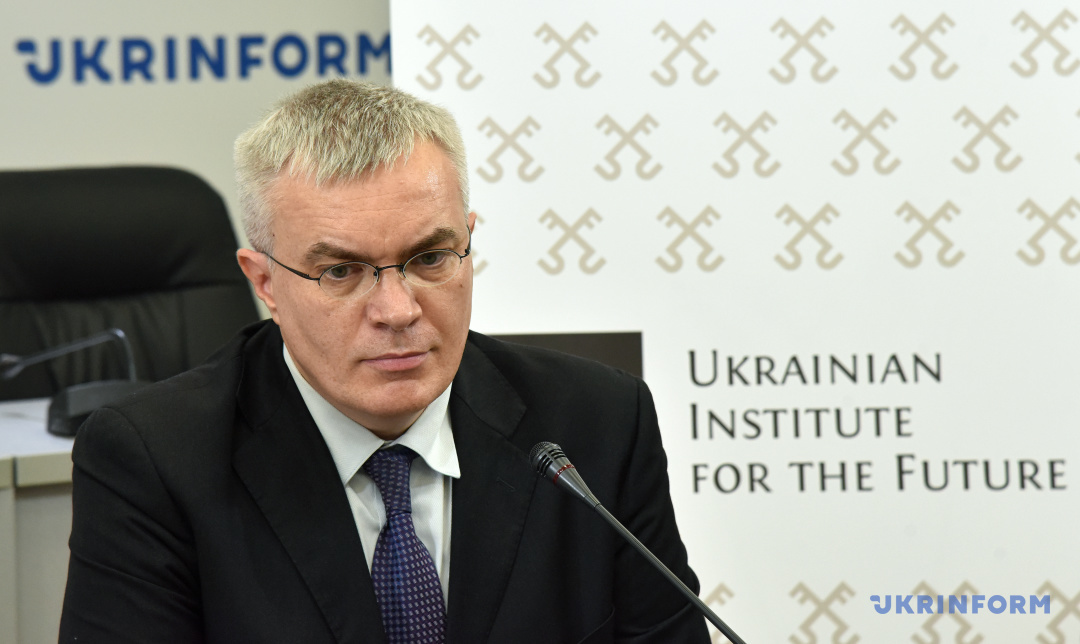 Estonia and Latvia have a positive experience. "Eighty percent of Estonians play the lottery, slot machines and casinos are allowed. They pay quite a huge amount of taxes," Chebanenko said. Malta has tried to specialize in licensing offshore gambling. "Although the EU provides for free movement of funds within the EU, we see abuse of this principle," the expert said.
Georgia did not gain quite a successful experience from the legalization of gambling. In 2005, almost all types of gambling were allowed in the country to attract investment and develop tourism. At first, the calculation was justified. But after a while, the situation changed and revenues almost halved. "Now business representatives are putting forward their conditions to the state, and the income is constantly decreasing," Chebanenko said. In addition, the country, he said, faced the problem of gambling addiction.
GAMBLING LAW: SHELL GAMES IN LAW AND "FAKE" WINNINGS
The draft law proposed for voting in the Verkhovna Rada contains a number of shortcomings, experts of the Ukrainian Institute for the Future believe. A sport, medicine and culture support fund is being set up, and this is similar to duplicating the functions of an existing state budget. It is not necessary to create a special controlling body.
"The bill contains certain corruption risks. For the proper functioning of the business it is enough to involve the existing bodies - the Ministry of Justice and the Bureau of Financial Investigations," Chebanenko continued. It is not necessary to invent a bicycle and create new institutions, according to Volodymyr Milevsky, Deputy Director General of M.S.L. Ltd. "When the business was closed in 2009, a respective department on work with it at the Ministry of Finance was not closed. It can be expanded, strengthened," he said.
Taras Tarasenko, an MP and the author of the alternative bill, even proposes to involve foreign experts in market surveillance if Ukrainian specialists have lost their skills within ten years.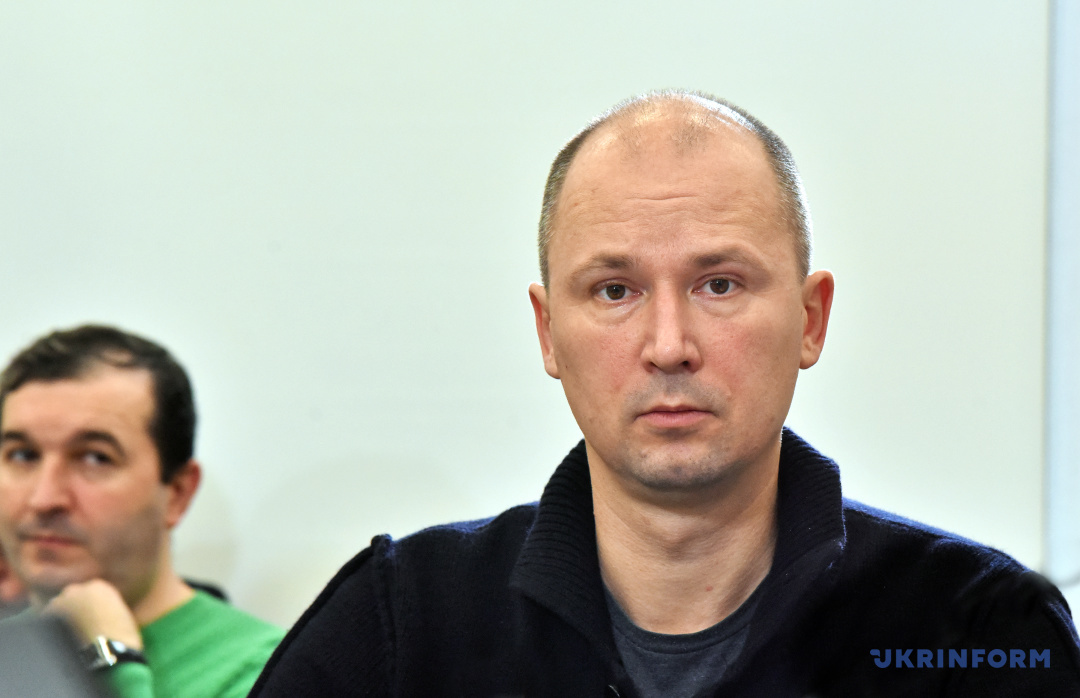 An online monitoring system is a good idea. However, Kozhema doubts that it will work. "According to preliminary estimates of the Jaresko government, it will take UAH 10 million to create this online system. I don't think it'll show up any time soon," he said.
There are no requirements for a single system monitoring of bookmakers and gambling rooms, as well as equipment certification requirements.
In the draft law, analysts noticed selective protectionism and artificial restraints, monopolization. "But the state body that should bring to account those responsible for violating the rules of doing business and advertising has not been determined. There are no fuses for the participation of underage players," Chebanenko said.
Types of games with a high risk of addiction are supported at the level of a law, according to the participants in the discussion. In addition, the bill actually legalizes shell games and fortune-telling - they were removed from the list of actions for which administrative responsibility is provided. Space is being created for old-new types of corruption.
"There is a whole series of double standards here, there are no basic mechanisms for controlling the movement of money," Chebanenko said, citing the shortcomings of the important bill. "First and foremost, this is the possibility of legalizing any income through an accidental betting win. There will be a whole new industry that will issue cash certificates for money," he added. "Systemic mistakes have been made, and we even get lost as to what proposals to the bill to make," Milevsky said. "How can we answer when it can be allowed to play casino games - from the age of 18, 21 or 40 years - if there is no data on gambling addiction in Ukraine?" Milevsky added.
URGENT FINALIZATION: REGULATION OR CONFISCATION?
The law is needed, the activity needs to be regulated, but the content of the bill does not meet either the principle announced by the authors or international standards, according to the UIF expert. "It has a number of drawbacks, and even the UAH 3 billion envisaged in the budget is not worth the problems associated with it," he summed up.
Halyna Vertsimakha, head of the administrative and general services division of the Non-Production Market Research and Investigation Department of the Antimonopoly Committee of Ukraine, voiced the committee's position: significant improvements are needed. "Otherwise, the law will not solve the problem globally, it will lead not to legalization, but to the development of the market in a dangerous direction," she said. And then a regulatory body should periodically measure the situation on the market in order to respond in a timely manner to the positive and negative impact of gambling on society, according to Milevsky.
Oleksandr Dubinsky, deputy chairman of the Verkhovna Rada Committee on Finance, Tax and Customs, also believes that the bill will not harm the black market and its "protection racket." He proposes drastic measures: to criminalize an article for running an unlicensed gambling business and sentence violators to five years in prison. It is necessary to seize the property used for gambling of those assisting illegal businesses. If the premises were provided for an underground gambling hall, they would be taken away. "When there's such a high price, it will be expensive to settle all issues," Dubinsky said. Law enforcement officers who would still "settle issues" should be imprisoned to 12 years.
Gambling is like vodka or drugs, because people will always get addicted to it. Therefore, let it be expensive for them and profitable for the state, the MP believes. "One of the four legal casinos in Kyiv earns about $25 million a year," Dubinsky said. He estimates the amount of revenues from the black market at 6% of the monthly market volume (which is $1 billion).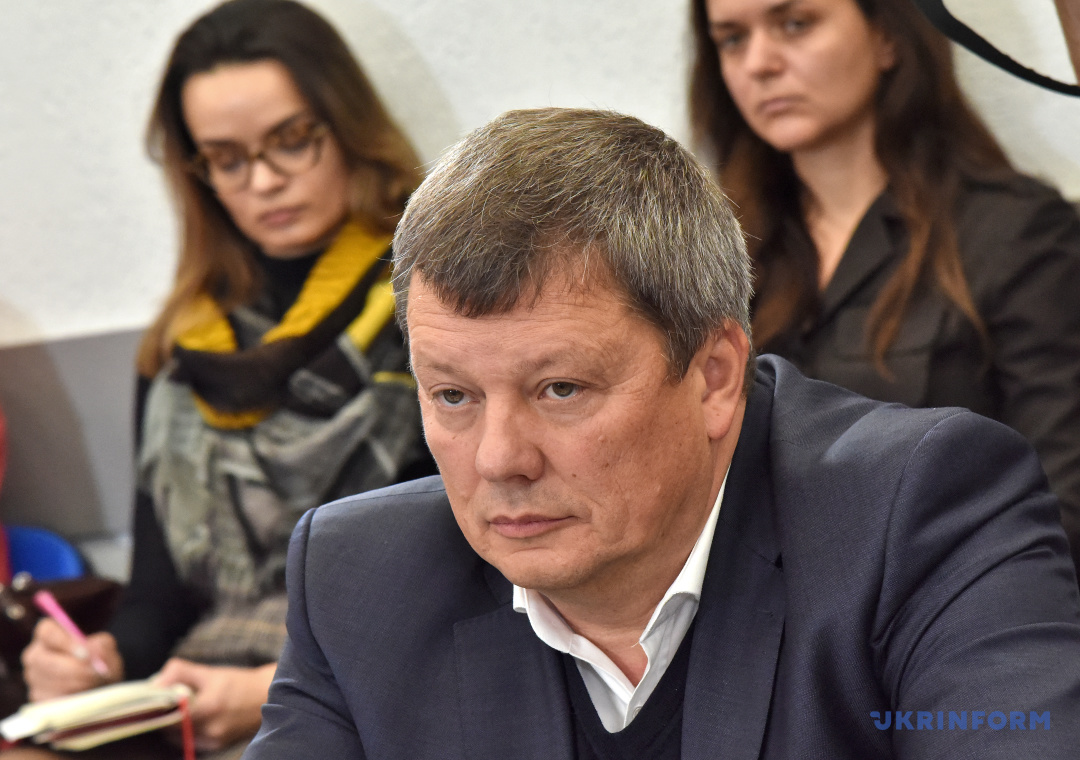 GIVE FREE REIN TO FOREIGN COMPANIES AND FOLLOW THE PATH OF JAPAN
The Verkhovna Rada has already registered seven alternative bills - this is alarming and encouraging, according to Vadym Misiura, Director General of the All-Ukrainian Union for Bookmaking Development. This number of projects contributes to transparency and publicity. After all, the gambling market is very interesting, it has many different areas and ideas of development. "The context is common: the gambling and betting market exists. It needs to provide additional budgetary resources, the protection of citizens from illegal organizers and the fight against gambling," he said. However, the number of licenses is worrying - it can cause part of the market to continue operating illegally. Gambling licenses are to be granted at an auction to be held by the gambling development and regulatory commission. "Yes, they are expensive and the starting price is tied to the monthly living wage for able-bodied citizens. At the same time, it means that only companies planning to make significant investments will come in," Misiura said. But the number of licenses for such a potentially large gambling market as Ukraine is not enough. "For example, only 20 licenses are provided for a casino. This means that the market may be partially outlawed," he said.
It would also be good to adhere to the concept of equality of access to the service, he said. The bill's authors for some reason cut off the involvement of foreign players, demanding that participants provide a VAT identification number. If Ukraine plans to hold large-scale sports competitions and attract tourists, why deny guests access to gambling? "Hundreds of thousands of people go to events like Euro 2012. Bets for hundreds of millions are made outside our country, and we deprive ourselves of the opportunity to make money,. In 2012, we lost a lot on this," the expert said. It is necessary to remove the barrier in the form of identification of a player by a VAT identification number, which will not allow a foreigner to play in Ukraine even online while at home.
In the end, MPs must pass a law that suits the majority in terms of both state interests and the interests of market players. "Political will is needed, and the public and major operators should be involved in the process," Misiura said. "There are respective statements from the new team and there is a majority in the parliament, so there are no obstacles," he added.
Economic expert Oleksiy Kushch does not see the main thing in the draft law - the system development of gambling. The most profitable model is the creation of cluster gambling zones, where the main income is obtained not through the games themselves, but through indirect revenues and related investments. "In the gambling area, the money goes not only to opening casinos but also to new hotels, restaurants, yacht clubs, office centers, service companies. Services and tourism are developing," he said. There are several such cluster zones in South Korea, each bringing in billions of U.S. dollars a year. For Ukraine, this is still fantastic, but to make a few gambling zones with the income of several hundred million U.S. dollars a year would be absolutely realistic, Kushch said. "Just before the bill was drafted, it was necessary to hold a conference and invite the developers to the world gambling business, for example, Hard Rock Cafe, a worldwide chain of cafes, hotels and restaurants, and to ask if they would be interested in Ukraine," the economist said. And then it would be necessary to get the so-called technical task from these investors. "This is normal world practice - Japan, Spain did so in their time," Kushch said. According to the expert, the fact that Ukraine did not request consultations shows that the bill was developed for several beneficiaries. "Of course, it is a huge gift for law enforcement officers who will in the next year or two receive carte blanche to check illegal points and get bribes.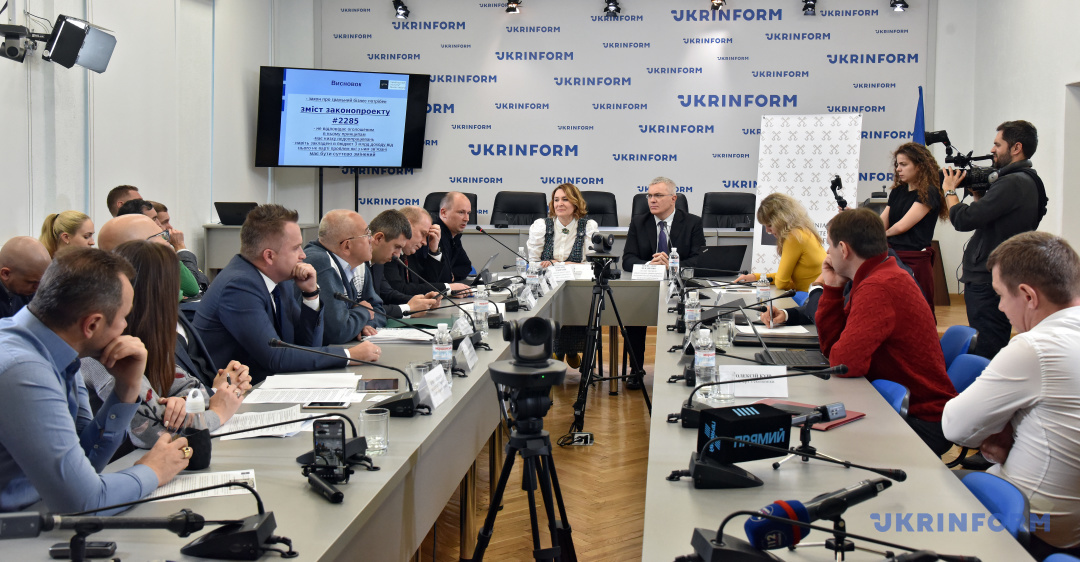 UKRAINIAN LAS VEGAS: IN CHERNIHIV OR IN VOLYN REGION?
Cluster zones, according to Kushch, are of several types. The first is created exclusively in tourist places for foreigners so that the local population does not suffer and the business has no negative social consequences (Odesa is quite a realistic option). "There is also a mixed type where both our people and foreigners can play. They can be located near large airports, transport hubs," the economist says. Or areas where residents of the country play most of all. They are placed in depressed regions so as to raise local budget revenues through business development. Let us take Chernihiv, where there is virtually no production left. "140 kilometers away from Kyiv, a straight highway. Residents of Kyiv would go there to play. Or near the Shatsk Lakes," Kushch said. Again, the advice of world developers is needed, otherwise it will be a primitive industry that will bring meager profits. "If you are already taking risks (the spread of gambling addiction), then compensation should be appropriate. It would be unreasonable to take risks for the sake of UAH 3 billion," he said.
But legalization is definitely a correct European approach, Misiura said. "It will help resolve the issue of the illegal gambling market, attract funds to the state budget and protect players from unscrupulous game organizers," he said.
Tetiana Nehoda