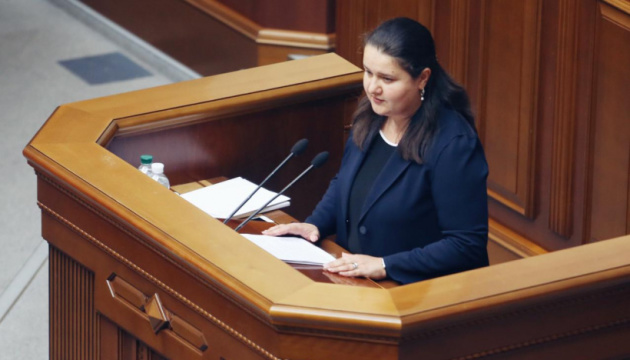 Markarova: International partners provide serious financial assistance to Ukraine
In 2019, the international partners have provided serious financial assistance to Ukraine.
"For ten months of 2019 only, the EBRD has invested EUR 1 billion in the economy, in various projects in Ukraine. This year, the European Investment Bank has also increased its portfolio significantly. This year, the International Finance Corporation announced the approval of their investments in Ukrgasbank," Finance Minister of Ukraine Oksana Markarova said during an hour of questions to the Government in the Verkhovna Rada of Ukraine, an Ukrinform correspondent reports.
In addition, the minister added, the IMF was quick to respond to the government's proposal for a new ahead-of-schedule cooperation program.
"If to compare us to similar countries as we did in our study, the funds of international financial partners make up a fairly large part – almost 25% – which shows the level of confidence in Ukraine," Markarova said.
ol