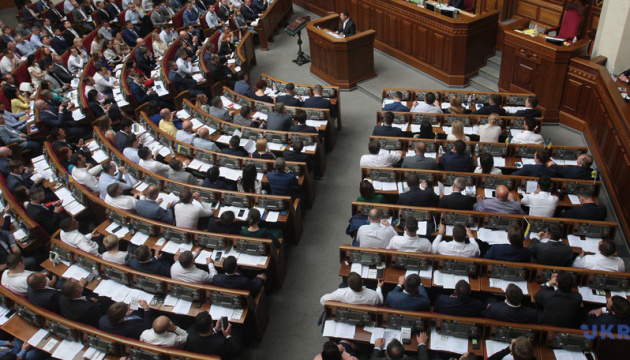 Ukraine's parliament amends law on electricity market
The Verkhovna Rada, Ukraine's parliament, has approved a law introducing amendments to the law of Ukraine on the electricity market, which proposes to grant the National Commission for State Regulation of Energy and Public Utilities the right to set marginal prices in the electricity market until 2023.
A total of 274 lawmakers voted for a respective decision at a parliament meeting on Wednesday, December 4.
The law, in particular, is supplemented by an article on the prohibition of the sale or supply of electricity from the Russian Federation under bilateral agreements.
"The sale and/or supply of electricity imported from the Russian Federation under bilateral agreements and on the intraday market is banned," reads Part 8 of Article 67 of the law.
At the same time, in order to avoid an emergency situation in the unified energy system of Ukraine, the Cabinet of Ministers of Ukraine has the right to lift the ban by specifying the term when such a ban can be renewed.
op