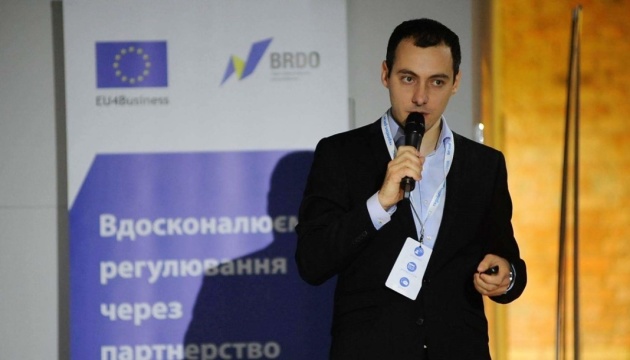 Kubrakov to chair Ukraine's State Agency of Automobile Roads (Ukravtodor)
Oleksandr Kubrakov has been determined the winner of the competition to assume the office of the head of Ukraine's State Agency of Automobile Roads (Ukravtodor).
He will take up his duties the next day after his official appointment, according to the Government portal.
"High-quality roads are among our top priorities. For the following year, the Government has budgeted expenditures worth UAH 33.4 billion to repair and maintain roads of national importance, doubled the amount to improve road safety. Over the next five years, we are planning to fix 24,000 km of public roads network. We have similar ambitious plans for the reconstruction of local roads. To implement all those tasks, we need a team of honest and professional people in the leadership of Ukravtodor. Kubrakov has proved himself to be a professional during the construction of the Zaporizhzhia-Mariupol route," Prime Minister Oleksiy Honcharuk said.
According to Kubrakov, an essential task for Ukravtodor is the complete refresh of the management of Ukraine's State Agency of Automobile Roads offices in the regions, as well as the management of JSC Automobile Roads of Ukraine. He is also planning to hold an audit of the preparation for the winter season and prepare road restoration plans for 2020.
Moreover, Kubrakov said that an international tender for the completion of the Zaporizhzhia bridge and the signing of a loan agreement with the EBRD and the EIB for a total amount of EUR 900 million were among his plans. The Government will raise funds from foreign partners to increase funding for the Road Fund.
ish