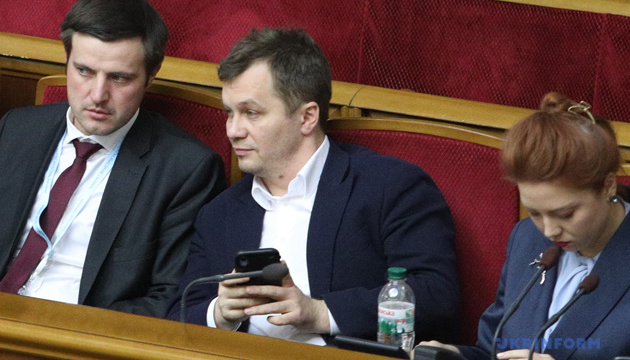 Ukraine should continue cooperation with IMF, not Russia - Mylovanov
Ukraine's Minister of Economic Development, Trade and Agriculture Tymofiy Mylovanov believes that Ukraine should continue cooperation with the International Monetary Fund (IMF) and attract funding from international organizations, not Russia.
He said this on the sidelines of the Verkhovna Rada on Thursday, November 14, according to an Ukrinform correspondent.
"I don't agree with the idea that we should get external financing from Russia, not from the IMF," Mylovanov said when asked how he sees a statement by Ukrainian oligarch Ihor Kolomoisky that Ukraine should turn away from the IMF and take money from Russia.
He added: "If we continue to develop the economy, we will have low inflation, good investment, higher wages, then over time we will not need IMF programs and everyone will trust us as the state of Ukraine."
Kolomoisky said in an interview with The New York Times that Ukraine should give up on the West and turn back toward Russia. The oligarch also said that loans from Russia could replace IMF loans to Ukraine.
The IMF mission is due to begin its work in Kyiv on November 14 to continue discussions with the Ukrainian authorities on a new program.
Director of the IMF's European Department Poul Thomsen stated on October 18 that the new EFF program for Ukraine is planned for three years and will be aimed at maintaining macroeconomic stability and introducing deep structural reforms.
op