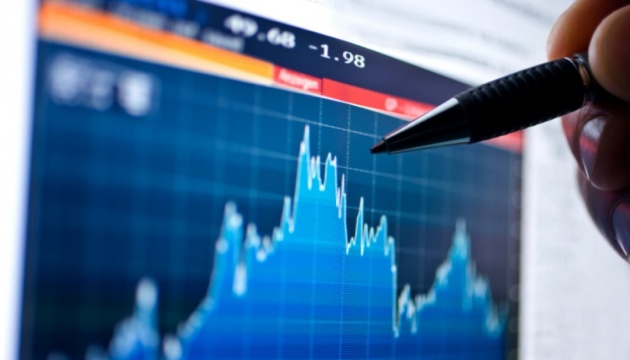 Consumer inflation slows down to 6.5% in October - NBU
Consumer inflation slowed down to 6.5% in annual terms in October 2019, the press service of the National Bank of Ukraine (NBU) reported.
"In October 2019, consumer inflation slowed down to 6.5% in annual terms (from 7.5% in September). Prices grew by 0.7% in monthly terms," reads the report.
The National Bank notes that a steadily slowdown in core inflation and administratively regulated prices, together with a significant drop in fuel prices, outweighed the pressure on raw food prices. Core inflation continued to decrease and stood at 5.8% in annual terms in October. Tough monetary policy remained a significant factor holding back fundamental price pressures. This was reflected both through the exchange rate channel, which was stronger than a year ago, and by improving the inflation expectations of all groups of respondents. Due to the strengthening of hryvnia exchange rate, prices for non-food products decreased by 0.5% compared to October 2018.
The growth rate of prices for highly processed foods also decreased significantly (up to 7.4% year-on-year) under the influence of a favorable situation on the foreign exchange market and high yield of grains and oilseeds.
The rise in costs for services after a slowdown in September accelerated again (up to 13.4% year-on-year), which was influenced by a steady growth in consumer demand and higher costs of business, especially in paying off wages.
Thus, the actual price dynamics generally correspond to the trajectory of the NBU forecast. A stronger hryvnia exchange rate and a fall in global energy prices, even with the narrowing of supply of certain food products and increased consumer demand, will further slow down prices up to a 5% target in 2020.
iy