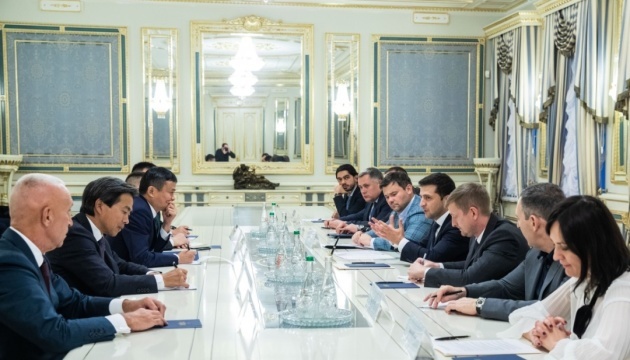 President Zelensky suggests Alibaba founder open R&D center in Ukraine
President of Ukraine Volodymyr Zelensky met with Alibaba Group founder Jack Ma.
"We have very ambitious goals. We want to completely restart Ukraine so that people like you appear in the country," Zelensky said during the meeting, the press service of the Head of State reports.
The President said that young people came to power in Ukraine who want changes and want to make the country attractive for investment. Zelensky also spoke about A State in a Smartphone project and stressed that Ukraine's transformation into a successful country is impossible without digital technologies.
The Head of State also expressed interest in joint educational projects, in particular in the area of ​​information technology as Ukraine seeks to create a competitive IT product. Also, according to Zelensky, the Ukrainian state can offer many interesting business opportunities for investors, in particular for Alibaba.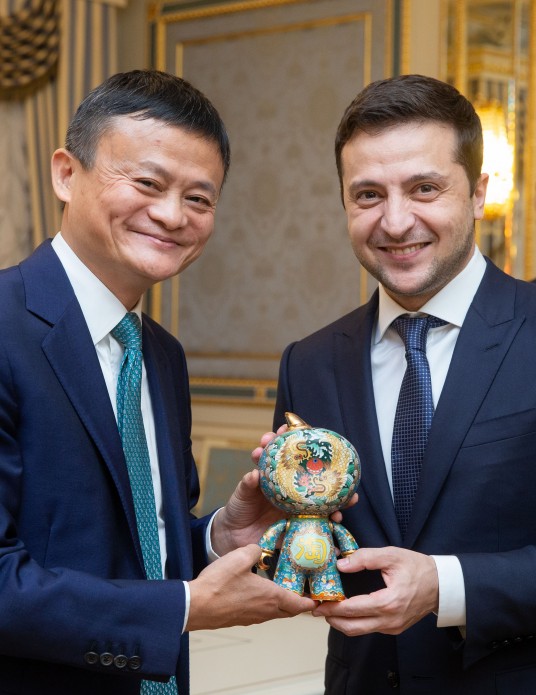 It is noted that over one hundred R&D centers of well-known global companies, such as Samsung, Boeing, Ericsson, Huawei, Oracle, Siemens, have been opened in Ukraine in recent years.
Volodymyr Zelensky suggested Jack Ma consider the possibility of opening such a center in Ukraine to enhance Alibaba's activity in the European region.
In addition, the President underscored that Ukraine has some of the best data analytics experts in the world and can offer truly strong expertise in creating a data analytics and artificial intelligence center.
As reported, Alibaba Group founder Jack Ma met with students of the Karazin Kharkiv National University during his first visit to Ukraine.
Jack Ma, or Ma Yun, is a Chinese business magnate, investor, politician and philanthropist. He is founder and former chairman of Alibaba Group, a multinational technology conglomerate. As of 2 February 2019, he is China's richest man, with a net worth of $41.1 billion, as well as one of the wealthiest people in the world and also was ranked 21st in the world by Forbes Magazine' World's Most Powerful People.
ol