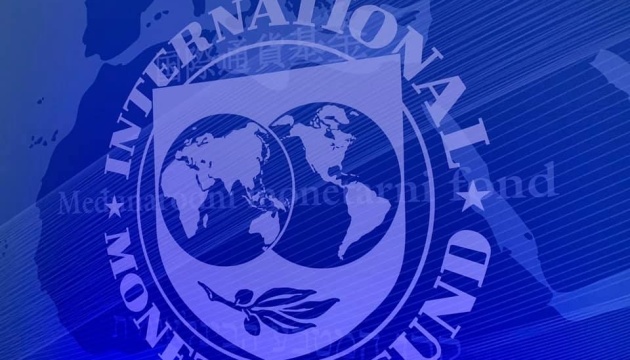 IMF says progress made in talks with Ukraine
Ukraine and the IMF have made progress in negotiations on a new program for the extended financing of the Ukrainian economy, but there remain a number of conditions for safeguards and reforms needed to further advance in this issue.
Director of the IMF Communications Department Gerry Rice said this at a press briefing in Washington on November 7, according to an Ukrinform correspondent.
"I can tell you there has been progress made in discussing fiscal and monetary policies and key reform measures," he said.
In this regard, he noted that safeguarding central bank independence and financial stability and making every effort to minimize the fiscal cost of bank resolutions are of critical importance as well as strengthening the rule of law and tackling corruption.
"And, as I said, the discussions are ongoing. It's not unusual as I think you know that it takes time to agree on the package of policies that could be supported by the IMF program," Rice said.
At the same time, he stressed that the IMF is certainly "supportive of the broad objective of faster, more sustainable, inclusive growth to improve living standards for the people of Ukraine to attract much need investment."
"We think that Ukraine needs to advance some structural reforms. Again notably to improve governance and tackle corruption and to reduce the role of the state and oligarchs while continuing as I said to assign fiscal and monetary policies to maintain macro stability," Rice said.
The IMF is preparing a three-year Extended Fund Facility (EFF) program for Ukraine.
The National Bank of Ukraine believes that Ukraine should conclude a new long-term program of cooperation with the IMF for $5-10 billion. The first tranche under the new IMF program, according to NBU forecasts, may come by the end of 2019. The NBU expects it to be about $2 billion.
op