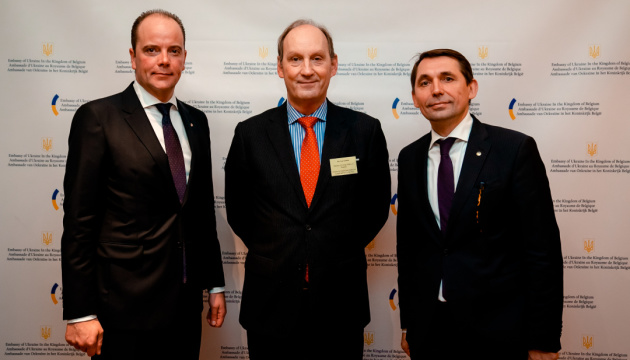 Ukraine's business potential presented in Brussels
The Embassy of Ukraine in Belgium has presented the country's business potential.
The event, which took place on the evening of Tuesday, October 22, was attended by more than 50 representatives of small, medium and large businesses in Belgium and other Benelux countries, according to an Ukrinform correspondent.
"This is not the first such event. We have a joint trade commission between Ukraine and Belgium, and we hold such meetings every year, in Brussels, Kyiv or in Dnipro - where Belgian businesses are operating. They are in Poltava, Sumy, the Volyn region, and in Lviv. There is even one 'purely Belgian' town built by Belgian entrepreneurs in the Belgian style. The project is successful, and now they intend to build another such town. They even have already received land for it," Ukraine's Ambassador to Belgium Mykola Tochytskyi told Ukrinform.
According to him, the presence of Belgian business in Ukraine is very noticeable. For example, a Belgian company producing nutritional supplements was set up in Odesa, where the advantage is the availability of a port and developed transport services. The company has invested over EUR 2.5 million in Ukraine since 2016. Another example is a Belgian furniture factory in Drohobych, which was established three years ago and has already invested more than EUR 1.5 million in the Ukrainian economy. The presentation was attended by high-ranking Belgian business representatives, half of them being managing directors of large companies, ranging from key ports in Ghent and Antwerp, from companies specializing in agricultural chemistry to infrastructure project organizations.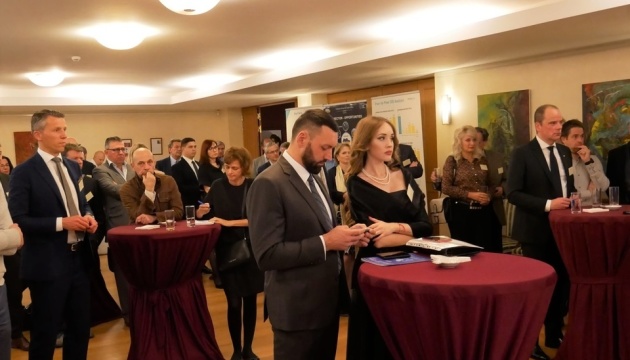 The diplomat noted that the presentation was also attended by two companies specializing in land reclamation, which have already carried out relevant work in the Odesa-based Pivdennyi port, are working on deepening the Dnipro River, have several projects in Kherson. Now their services are of interest to Vinnytsia, which would like to deepen the Bug River to restore navigation and transport networks.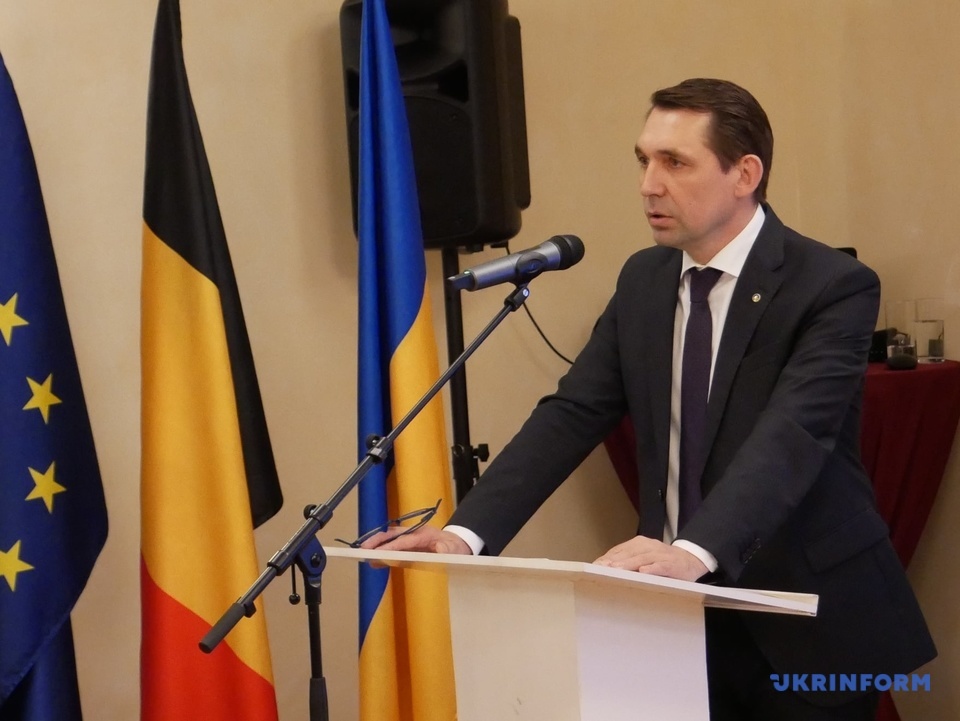 "I hope that they will receive additional incentives for doing business in Ukraine after legal reform is carried out in our country. There has to be created an effective and independent judiciary that will give impetus to the growth of such interest so that Ukrainian ambassadors or the government do not manually deal with problems that arise," Tochytskyi said.
He recalled that Ukraine is one of the few countries outside the EU, which has since 2015 been part of the Enterprise Europe Network, created under the auspices of the European Commission. Thus, the data on Ukrainian enterprises are included in the pan-European database, which greatly facilitates the search for business partners and the development of contacts with European businesses.
The ambassador's view on the need for greater legal protection for business representatives was confirmed by one of the participants in the meeting, Belgian businessman Jan van Bergeijk. He represents a company already operating in Eastern Europe, in particular, in Poland and the Czech Republic, and implementing a number of infrastructure projects in the construction of pipelines and the restoration of buildings. He was particularly interested in the information provided during the presentation about the need to restore historic buildings in Lysychansk, which were erected by Belgian entrepreneurs at the beginning of the last century.
"We have not dealt with Ukraine before, but we are certainly interested in such opportunities. But in order for us to begin to consider this in practice, clear legal certainty is needed. We need to be confident that we can protect our rights in Ukraine in accordance with international law. Without that, business hardly comes to any country, and Ukraine is no exception," the Belgian businessman said.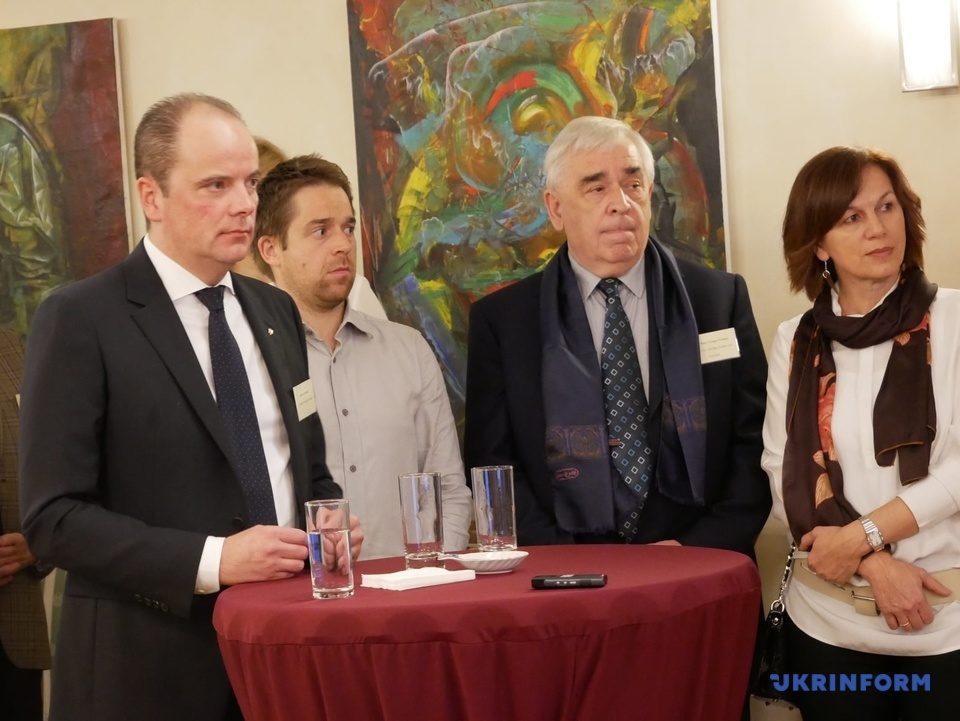 Another influential Belgian businessman, the managing director of an avionics production company, Hans Deprez, noted that Belgian business circles are paying close attention to what is happening in Ukraine.
"We are very interested in new directions emerging in Ukraine, in what direction new President Zelensky is moving, what new opportunities are emerging for business people and new incentives for business development. We have our multinational companies in Eastern European countries. In Ukraine, we are cooperating with such companies as Antonov and Motor Sich in the production of aviation components. Now, after the conflict with Russia, these companies are fighting for the market and looking for new partners. We are curious how the [Ukrainian] government will treat these processes and how it will support these industries," Deprez said.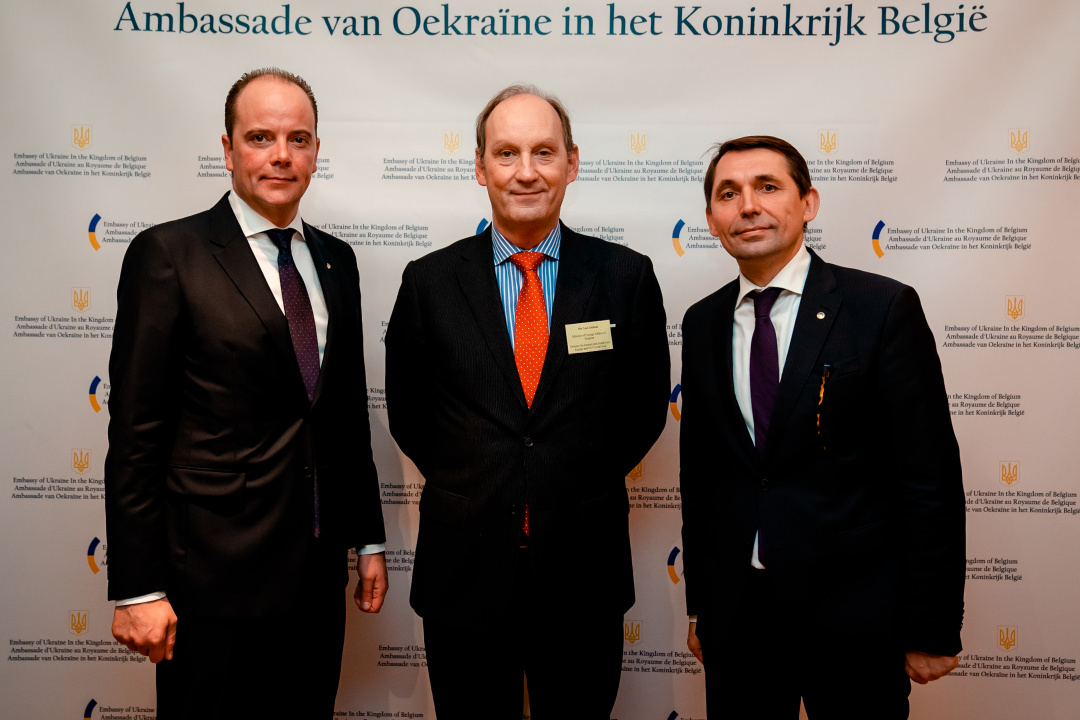 Ukraine's Honorary Consul in Belgium Kris Beckers, who helped organize the meeting, said that the interest of Belgian businesses in Ukraine is stimulated by real indicators of economic growth in the country and ambitious plans of the government.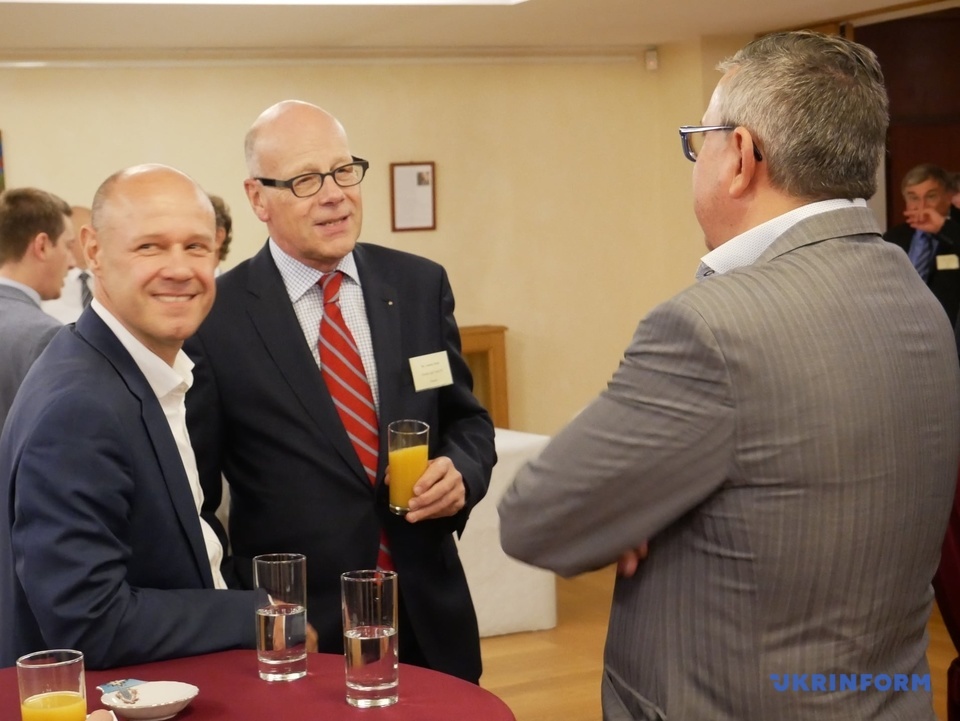 "The business in Belgium views Ukraine as a fast-growing promising market. At the same time, since I am actively engaged in business, I can emphasize that it is important to get specific information on how to organize a business in Ukraine, and most importantly, what legal protection such entrepreneurs can receive for their own assets and investments. We hope for a significant improvement in the business climate in Ukraine, especially after the recent elections," Beckers said.
op