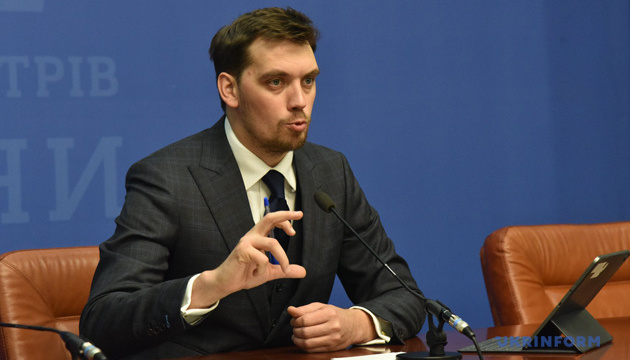 Government of Ukraine approves macroeconomic forecast for 2020
The Government of Ukraine has approved the macroeconomic forecast for 2020 and can now prepare the draft state budget for the second reading.
"The Economic Development Ministry gave us the macroeconomic forecast for the next year. According to the first scenario, a conservative one, the Ministry replicated the World Bank's forecast. This estimate is 3.7% of GDP growth. It is bigger than the forecast of 3.3% given in spring. Now we increase the conservative forecast, we believe that Ukraine can and should develop faster than expected even under the conservative scenario. According to the optimistic scenario, we see economic growth at 4.8% of GDP. We critically evaluated the two scenarios and chose a conservative one in order to plan public finances more carefully," Prime Minister of Ukraine Oleksiy Honcharuk said at a briefing after the Cabinet's meeting, an Ukrinform correspondent reports.
As the PM noted, the approval of the macroeconomic forecast precedes the revision of the state budget in the process of its preparation for the second reading.
If Ukraine fights corruption and investors see a reduction in influence groups, the economy can grow by 4.8%, Honcharuk added.
On October 18, the Verkhovna Rada of Ukraine approved the bill on the state budget of Ukraine for 2020 at first reading.
ol