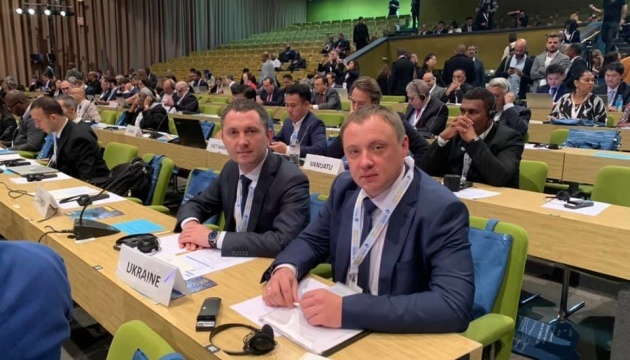 Ukraine ready to accede to 2012 Cape Town Agreement
Ukraine is ready to accede to 2012 Cape Town Agreement on Safety of Fishing Vessels of the International Maritime Organization.
"SOLAS Convention 74/78 [International Convention for the Safety of Life at Sea, SOLAS] regulates safety on merchant navy ships and many of its provisions provide for exceptions for the fishing vessels. Taking this into account, the Ukrainian side considers it important to implement the provisions and standards foreseen in the 2012 Cape Town Agreement. This is of particular importance in connection with establishing the responsibility for the safety of fishing vessels crews and appropriate requirements for design, construction, equipment and inspection of fishing vessels (24 meters in length and over) engaged in fishing on the seas," Deputy Infrastructure Minister of Ukraine Yuri Lavreniuk said at the IMO Ministerial Conference on October 21, the press service of the Ministry reports.
He noted that Ukraine was ready to accede to the Cape Town Agreement and to develop bilateral cooperation to ensure the effective application of the provisions of international agreements and enhance safety on vessels, the fishing vessels in particular under the Ukrainian flag.
ol