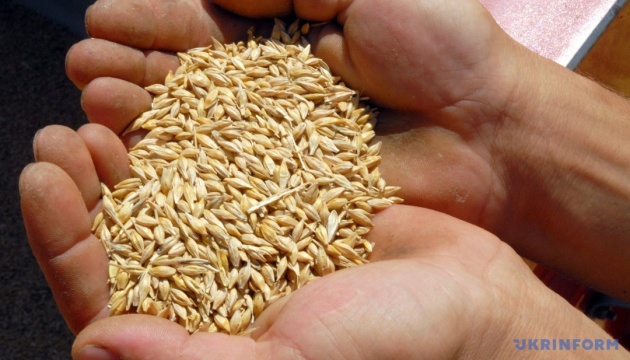 Ukraine expects record grain harvest this year
The grain harvest in Ukraine in 2019 could reach a record 80 million tonnes thanks to increased productivity of the agricultural sector, whereas land reform could further increase yields, Deputy Chairman of the National Bank of Ukraine (NBU) Dmytro Solohub has said.
"This year the grain harvest in Ukraine can reach a record 80 million tonnes, and this is not a coincidence, not a factor of favorable weather conditions, but increased productivity of the agricultural sector, which has invested a lot in the renewal of machinery and technology in recent years. In addition, 80 million tonnes of grain is not yet the upper limit. Land reform can contribute to a significant increase in yields in the years to come," the NBU's press service on Facebook quoted him as saying at a conference titled "Market Risk 2019."
He noted that sustained productivity growth in the agricultural sector and the interest of foreign investors in hryvnia-denominated domestic government bonds are two new fundamental trends in the Ukrainian economy, which, among other things, provide a favorable situation in the foreign exchange market this year.
"The inflow of foreign investments into Ukrainian government bonds also cannot be considered as a sudden influx of 'hot capital.' Today, significant investments by non-residents are channeled into long-term domestic government bonds. At the same time, the total share of non-residents in the domestic government bond market is not high and has a potential for growth compared to other countries," Solohub said.
According to the forecasts of the Ukrainian Agriculture Ministry, which is currently undergoing reorganization, the U.S. Department of Agriculture, the total grain yield in Ukraine is expected to grow to 75 million tonnes in 2019. In particular, domestic maize production is projected to reach a record 36 million tonnes this year.
As of October 9, 2019, Ukraine has harvested 51.2 million tonnes of grain and leguminous crops.
op