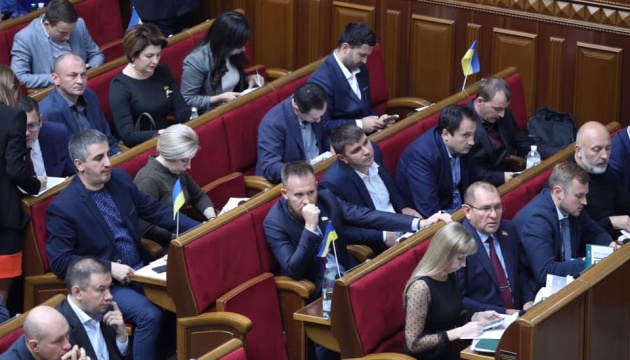 Rada amends legislation on protection of consumer rights of financial services
The Verkhovna Rada has approved at second reading and as a whole a bill introducing amendments to legislation on the protection of consumers of financial services.
A total of 309 MPs voted for bill No. 1085-1 on the introduction of amendments to some legislative acts of Ukraine on the protection of consumers of financial services, according to an Ukrinform correspondent.
According to the explanatory note, the bill is aimed at creating a proper system to protect the rights of consumers of financial services and eliminate gaps and inconsistencies in the current system of the legal and legal protection of consumer rights, including in the law of Ukraine on consumer lending.
The document proposes granting the authorized bodies the right to take measures to influence financial institutions and other business entities providing financial services and to impose administrative penalties on their officials.
The bill also introduces equal rules for banks and non-banking institutions in the area of advertising financial services and providing information about them.
In addition, it is proposed to broaden the concept of total consumer credit costs by including all consumer costs, in particular, additional and related third party services.
op