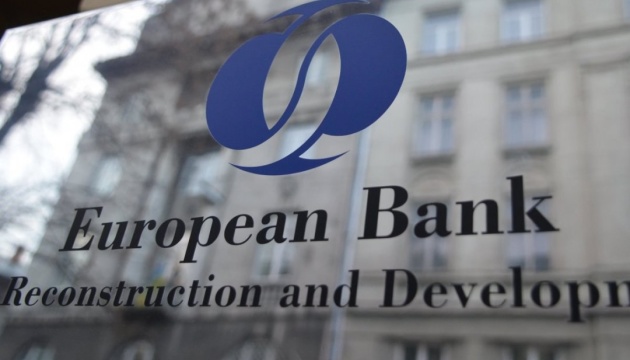 PM Honcharuk meets with EBRD delegation
Prime Minister of Ukraine Oleksiy Honcharuk has met with a delegation of the European Bank for Reconstruction and Development (EBRD), led by EBRD Vice President Alain Pilloux.
The relevant report has been posted on the Government portal on Thursday evening.
"I am pleased to welcome our reliable partners in Kyiv. The EBRD remains the largest institutional investor in Ukraine - the Bank has accumulated more than EUR13.5 billion in the development of our country during the years of independence,¨ Honcharuk said.
According to him, the main task of cooperation now is raising the volume of lending through the implementation of large-scale projects on modernization of the energy sector, transport and urban infrastructure, as well as the banking sector.
"There is a clear understanding that due to the coordinated cooperation with the EBRD management, this year can be a record for the Bank in Ukraine with a total investment of more than EUR 1 billion euros," Honcharuk stated.
As of September 2019, the total amount of EBRD funding allocated to Ukraine for public sector projects and municipal projects reached EUR 13.57 billion as part of 433 projects.
iy