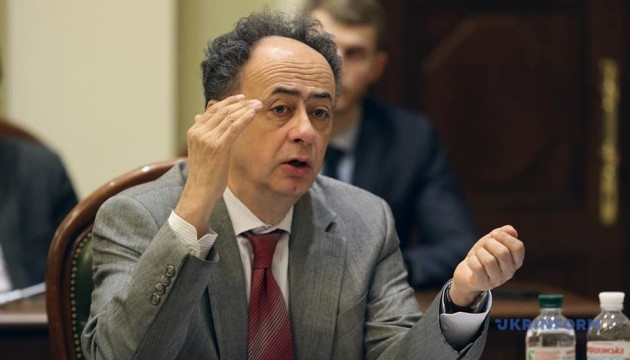 Mingarelli: EU ready to facilitate Ukraine-Russia 'gas dialogue'
The European Union and the European Commission are ready to facilitate the establishment of a dialogue between Ukraine and the Russian Federation on the issues of gas imports.
Head of the EU Delegation to Ukraine Hugues Mingarelli made a corresponding statement at the presentation of the results of the study of the views and plans of the Ukrainian parties, which are most likely to enter the parliament, on Ukraine's cooperation with the EU and NATO, including the Association Agreement implementation and the reforms supported by the Alliance.
"It would be important for an independent power regulator to operate in Ukraine. As we know, the unbundling of Naftogaz has become an urgent need. If Ukraine wants to be an energy independent country, we, as well as the European Commission, are ready to facilitate the establishment of relations between Ukraine and Russia in this area so that Ukraine could continue to import gas. However, the Ukrainian side has not yet fulfilled all the prerequisites needed to bring these relations to the proper working level," Mingarelli said.
He also outlined the areas in which Ukraine should move forward and carry out reforms. "The land reform is the area with huge potential for Ukraine, and we hope that reforms will pave the way for the land reform. We have no doubt that both agriculture and land use as a whole will get a significant impetus for development and greater efficiency in case of introduction of the land market," the Head of the EU Delegation noted.
ol