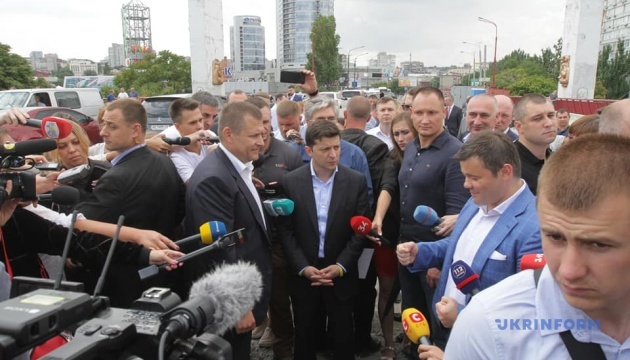 Zelensky promises to allocate funds for reconstruction of airport in Dnipro city
President of Ukraine Volodymyr Zelensky assures that the funds for the reconstruction of the Dnipropetrovsk International Airport in Dnipro city will be allocated.
The President made a corresponding statement when he got acquainted with the airport reconstruction plan, the main component of which is the construction of a new runway, the press service of the Head of State reports.
"We will help you. We will allocate funds, because we understand what the airport is for a million-plus city," he said.
According to the press service, Zelensky was presented three options of the reconstruction of the airport. The most acceptable project is the construction of a runway in the place of the old one. Other options offered to build a runway on a new territory, which required additional work on land allocation and an increase in project cost and timing.
As noted, the new runway, which would meet the modern standards, will be 2,900 m long and provide a possibility for lengthening up to 3,200 m. It would take one and a half years to build a new runway in the place of the old one.
The Dnipropetrovsk International Airport is located 13.5 km south-east of the city center and 5 km from the Zaporizhzhia-Dnipro highway.
On Friday, July 12, President Zelensky is making a working visit to Dnipropetrovsk region.
ol