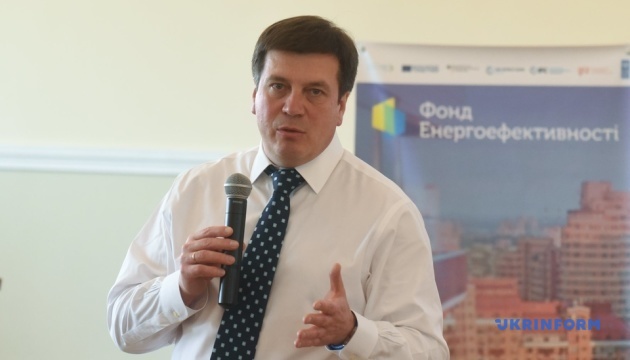 Zubko invites Irish business to cooperate in energy efficiency
Vice Prime Minister - Minister of Regional Development, Construction, Housing and Utilities of Ukraine Hennadiy Zubko has called on Irish businessmen to cooperate in the field of energy efficiency.
He said this at the International Energy Agency's fourth annual Global Conference on Energy Efficiency in Dublin, Ireland, according to the website of the Regional Development Ministry.
"The Energy Efficiency Fund has been created; the market of energy auditors has started; 41 cities, with the support of international financial organizations, are modernizing public utilities. Therefore, first of all, I invite the Irish business to cooperate with us! We are interested in the latest technologies and innovations, because the investment potential and prospects in Ukraine are enormous," Zubko said in his speech.
He added that energy efficiency was the only possible path to lead Ukraine to success.
"We are going along this way with our European partners - the European Union and the German Government, which have been helping us politically, technically and financially since 2015," Zubko said.
ish