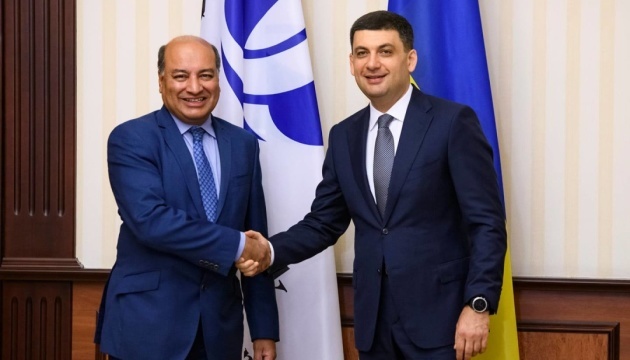 PM Groysman assures EBRD president of Ukraine's macroeconomic stability
Prime Minister of Ukraine Volodymyr Groysman has assured EBRD President Sir Suma Chakrabarti of the macroeconomic stability of Ukraine and the unchanged course of reforms.
The head of government informed this on his Facebook page after a meeting with the EBRD president.
"We've developed really good personal relationship with Sir Chakrabarti. I assured him that despite different statements in Ukraine today, my policy remains unchanged – we are focused on macroeconomic stability, economic growth and structural reforms," Groysman wrote.
According to him, the EBRD is one of the largest investors in the Ukrainian economy. The total contribution of the Bank is about EUR 13.5 billion in over 400 projects. "Ukraine is in the TOP 5 partner countries of the EBRD and this is very important for us," Groysman added.
ish