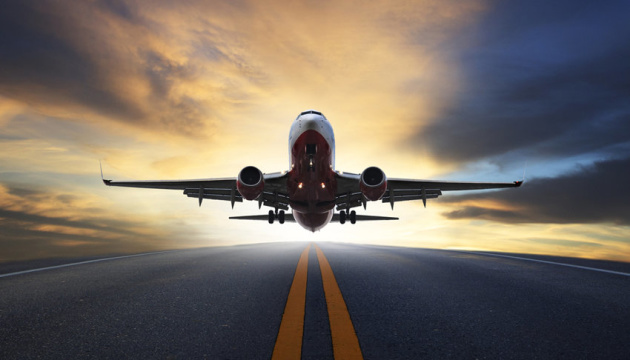 Number of international air routes in Ukraine growing due to visa-free regime
In 2018-2019, Ukraine has a steady trend towards the expansion of a network of airline routes, in particular low-cost airlines and airlines with a mixed business model.
Vice Prime Minister for European and Euro-Atlantic Integration of Ukraine Ivanna Klympush-Tsintsadze informed this on her Facebook page on the occasion of the second anniversary of visa-free regime.
"The share of low-cost airlines makes up 27% of the total number of air carriers that operate regular flights to / from Ukraine. In 2017 we had 21 foreign air carriers, including eight low-cost airlines, and in 2019 - 39, including 11 low-cost carriers. In addition, two Ukrainian low-cost airlines appeared over the past two years," she wrote.
In 2017 there were 87 international air routes, now there are 129, Klympush-Tsintsadze reported.
"As for the European Union countries, the schedule of regular flights for 23 airlines has been approved, of which six low-cost airlines carry passengers and cargo on 125 routes to 24 EU countries," the vice premier emphasized.
ish