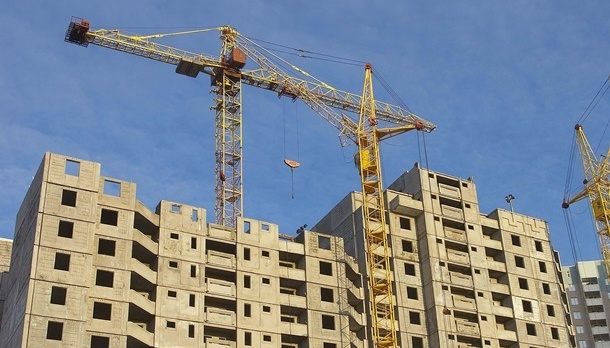 Ukraine's construction industry grows by 28% in January-April 2019
In January-April 2019, Ukrainian enterprises completed construction works worth UAH 38.566 billion, the index of construction in relation to the relevant period in 2018 amounted to 28.1%.
Deputy Minister of Regional Development, Construction, Housing and Utilities Lev Partskhaladze wrote this on his Facebook page.
"In 2019, construction volumes continue growing. In the first four months of the current year, construction works were carried out for almost UAH 40 billion, which is 28% more compared with the corresponding period last year. Half of that volume consisted of engineering buildings' construction - industrial buildings, main and local pipelines, communications and power lines, streets, roads and bridges, etc. The share of residential buildings' construction in the total volume of construction works made up 23%. I hope that in the future, such growth will persist. There are all conditions for this," he wrote.
According to Partskhaladze, the index of the construction of engineering facilities over the reporting period made up 49.7%, construction of residential buildings – 23.1%, non-residential buildings – 27.2%.
In the context of the regions, the leaders in performance of construction works were Dnipropetrovsk region (UAH 5 billion), Kharkiv region (UAH 4 billion), Odesa region (UAH 3 billion), and the city of Kyiv (UAH 9 billion).
New construction, reconstruction, and technical re-equipment made up 79.3% of the total volume of completed construction works, major and current repairs – 12.1% and 8.6%, respectively.
iy