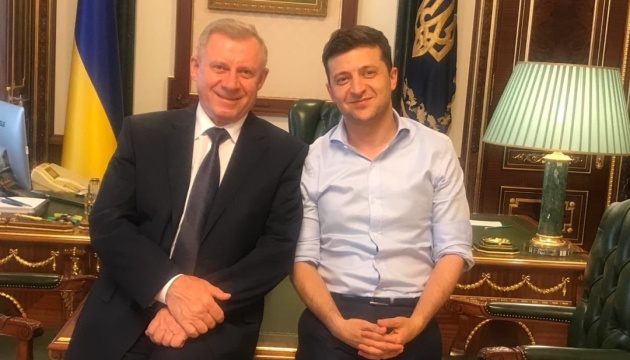 President meets with National Bank governor
President of Ukraine Volodymyr Zelensky met with governor of the National Bank of Ukraine Yakiv Smolii.
"I had the first meeting with President Zelensky. We discussed the current economic situation and work of the banking system, the need for cooperation with the IMF and importance of the NBU independence," Yakiv Smolii posted on Twitter.
He added that further steps to support macro-financial stability were touched upon. The NBU governor called the meeting "meaningful."
ol