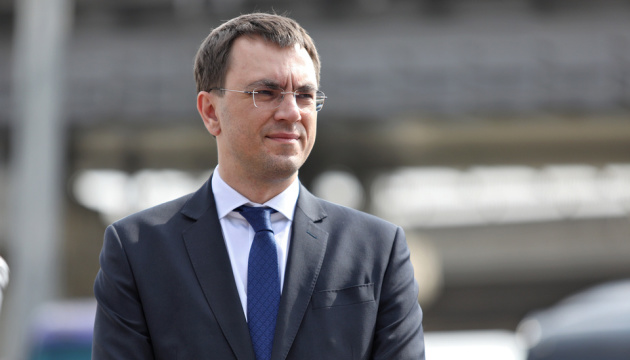 Infrastructure Ministry developed and submitted to VR about 20 bills in transport sector
Participants of the High-level Ukraine-EU Transport Dialogue meeting have said that the approval of some bills in the field of transport and infrastructure development is very important for implementing reforms and attracting investments into Ukraine.
Infrastructure Minister of Ukraine Volodymyr Omelyan stated this at a press briefing dedicated to the High-level Ukraine-EU Transport Dialogue meeting, which began in Odesa on May 24, an Ukrinform correspondent reported.
"Experts and specialists working in the field of infrastructure development have elaborated about twenty bills. They have been already submitted to Parliament. They concern the transport sector reform and include implementation requirements of the EU directives and regulations, which should be part of Ukraine's legislation. Parliament has not approved or considered them," said Omelyan.
When asked by an Ukrinform correspondent about the most expected bills, the infrastructure minister said: "The key bills are the following: the law on railway transport, the law on inland waterways, the law on road transport. We also have bills on the development of the electric vehicle market in Ukraine, the development of the aviation industry, which are also necessary for the implementation of the EU directives. "
iy