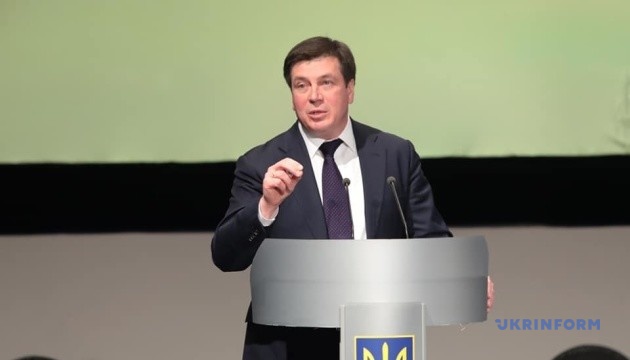 Ukrainians should not expect low gas price - Zubko
Ukrainians should not expect a low price for natural gas, but measures should be taken to improve energy efficiency, Deputy Prime Minister and Minister for Regional Development, Construction, Housing and Utilities of Ukraine Hennadiy Zubko has said.
He said this in an interview with Radio NV, according to an Ukrinform correspondent.
"I want to warn all Ukrainians: there is no need to wait [for a low gas price]. If we wait and do nothing, nothing will change. My vision is to move towards energy efficiency," Zubko said.
According to him, at present the price of natural gas for the population has decreased due to market mechanisms.
"No one in Naftogaz has decided to reduce the cost of gas by administrative or manual methods. The heating season has ended, so the demand for gas has dropped sharply. But will it always be like that? No, the heating season will come again, and the price of gas in spot markets will rise. Consumers cannot influence the price, but they can influence consumption. I do not know how to halve the cost of gas, but I know how to reduce the bill by two or three times," Zubko said.
On May 1, Ukraine reduced the price of natural gas for the population from UAH 8,550 to UAH 8,247 per 1,000 cubic meters.
op