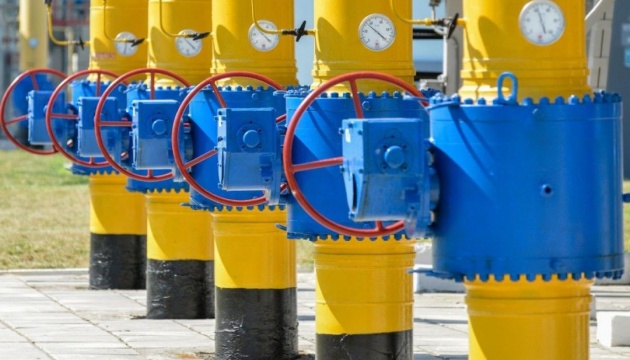 Zelensky's team ready for natural gas consultations with government
The team of Ukrainian President-elect Volodymyr Zelensky is ready for consultations with the government to make decisions that will provide a sufficient amount of natural gas for the heating season, Zelensky's press service has told Ukrinform.
"In order to have a sufficient amount of gas for the heating season, we need to accumulate it already now when the price of fuel is much lower. In addition, it is necessary to have reliable supply sources, especially given that the conditions for gas supply from Russia to the EU through Ukraine from January 1, 2020 have not been determined yet," the report reads.
Zelensky's team also said that it counts on "cooperation with the government and the implementation of weighed and timely decisions agreed with the EU, the U.S. and other partners." "Together we will ensure a sufficient amount of gas for Ukrainians' homes," Zelensky's team added.
It also emphasized that Ukraine guarantees reliable gas transportation according to European rules, but for this purpose it is necessary to create an independent operator of the country's gas transportation system.
"This process will be completed this year, but not at any cost and not in the interests of certain political parties," the statement said.
On May 16, Naftogaz CEO Andriy Kobolyev said that Russia had currently increased gas supplies to the European Union to record levels, which will make it possible to create reserves in European countries and halt the transit of gas through Ukraine in January 2020. According to him, the probability that Ukraine will receive a "complete interruption" of gas supplies from January 1, 2020, as was the case in January 2009, is quite high.
On May 15, Kobolyev said that Naftogaz was preparing Ukraine's gas transportation system for a possible interruption of gas transit in January 2020. According to him, it is necessary to accumulate up to 20 billion cubic meters of natural gas in underground storage facilities before winter - under such conditions the system will work stably and will guarantee the delivery of gas to all consumers.
op