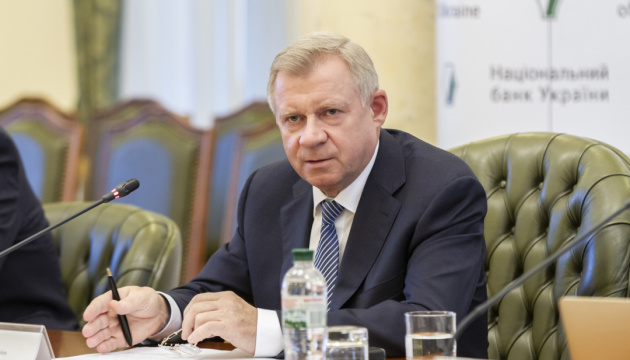 NBU governor: Decision on PrivatBank nationalization was right
Governor of the National Bank of Ukraine Yakiv Smoliy has stated that the decision to nationalize PrivatBank in 2016 was right and allowed the government to ensure financial stability.
He stated this on Thursday evening at a meeting of the National Security and Defense Council (NSDC) regarding the situation with PrivatBank, an Ukrinform correspondent reported.
"We were absolutely surprised by the court's ruling, which is absolutely meaningless. The decisions approved in 2016 to nationalize PrivatBank were the only correct ones," said Smoliy, adding that they were aimed at maintaining financial stability and preventing "social breakdown".
The NBU governor also recalled that according to statements made in court, the return of PrivatBank to the former owners is impossible, but its denationalization threatens the state with a number of challenges.
At the same time, Smoliy assured that an appeal against the court ruling would be filed and "every effort" would be made to prevent the denationalization of PrivatBank.
As Ukrinform reported, on April 18, Kyiv District Administrative Court, having considered in a court session the case on a lawsuit by Ihor Kolomoisky against the National Bank of Ukraine, the Cabinet of Ministers of Ukraine, the Deposit Guarantee Fund and the National Commission on Securities and the Stock Market, ruled illegal the decision on the nationalization of PrivatBank.
iy