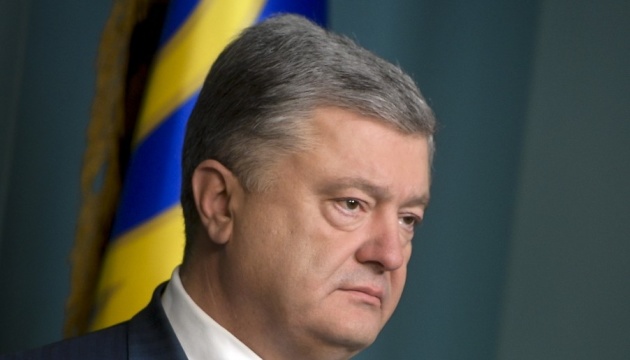 Poroshenko makes statement on PrivatBank at NSDC meeting
President Petro Poroshenko has said that he is concerned about connections between Ukrainian businessman Ihor Kolomoisky and presidential candidate Volodymyr Zelensky before the elections and called for measures to be taken to prevent revenge and robbery of the state by oligarchs.
He said this at a meeting of the National Security and Defense Council (NSDC) regarding the situation with PrivatBank, according to an Ukrinform correspondent.
"Of course, today I am concerned about the Kolomoisky-Zelensky connection before the elections, which will take place on April 21. And we need to take all possible measures today in order not to allow revenge, return or robbery of the state by oligarchs who are now abroad," Poroshenko said.
In addition, he appealed to NSDC Secretary Oleksandr Turchynov with the demand to clearly coordinate the actions of all government agencies in order to prevent panic and protect the interests of people.
On April 18, Kyiv's District Administrative Court, having considered at a court hearing the case on a lawsuit filed by businessman Ihor Kolomoisky against the National Bank of Ukraine, the Cabinet of Ministers, the Deposit Guarantee Fund and the National Commission on Securities and the Stock Market, ruled the nationalization of PrivatBank illegal.
op