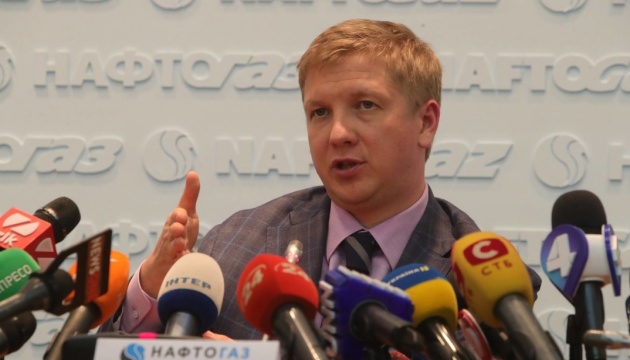 Naftogaz CEO: Trilateral gas talks may be held after presidential elections
Another round of trilateral gas talks in the EU-Ukraine-Russia format on the extension of gas transit after January 1, 2020 may be held after the election of a new president of Ukraine.
"As far as I understand, [European Commission Vice-President for Energy Union Maroš] Šefčovič wants them [gas talks] to be held immediately after the presidential elections. I think that they are likely to take place in early May. I think Russians have something to discuss with us. They have a difficult situation with the Nord Stream 2. They need to think about how to transport gas after 2019. They definitely have an interest. Will they be willing to negotiate before the final announcement of the results? I think, they won't. But as soon as the election results are clear, they will agree to hold negotiations," Andriy Kobolyev, the Chairman of the Executive Board of NJSC Naftogaz of Ukraine, said in an interview with TSN, Ukrainian TV news service.
He assumes that Russia's stance on gas transit will not change.
"My experience tells me that posturing of Russians, as a rule, does not change. They have their own interest, they want to persuade us into agreeing with them, which is often unprofitable for us, regardless of who holds the position of the president, prime minister or parliament speaker. The stance of Ukraine is very simple: we want a new, European contract signed on the basis of European law and corresponding to European gas regulation," said Kobolyev.
The Naftogaz CEO also believes that gas transit may be stopped after January 1, if the new agreement is not signed even despite the unavailability of Nord Stream 2.
ol