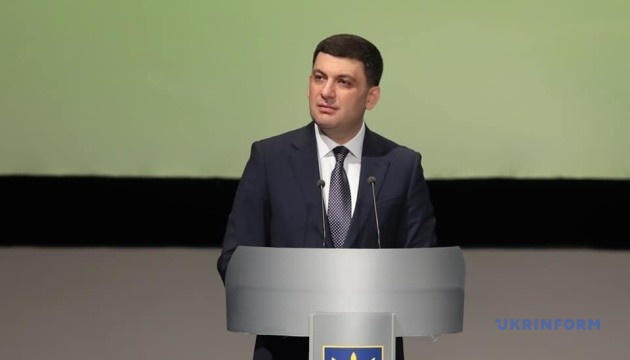 PM Groysman: Ukraine's industrial development to provide new employment opportunities
Ukraine's industrial development, creation of new jobs with decent average wage at the industrial facilities will allow returning Ukrainians from abroad and providing them with new opportunities for self-realization and employment.
"We have many things that need to be preserved and multiplied. Our Western partners would like to adopt some of them, while the system of others needs to be changed. The set of these measures will allow us to bring specialists back to Ukraine," Prime Minister of Ukraine Volodymyr Groysman said, the Government portal reports.
As Groysman noted, 1,000 industrial facilities were built and reconstructed in Ukraine over the past year. The amount of capital investment exceeded UAH 520 billion (about USD 19.3 billion). "We started to raise the minimum wage, increase real wages. We are still at the beginning of the way, so we can achieve more," the Prime Minister added.
ol