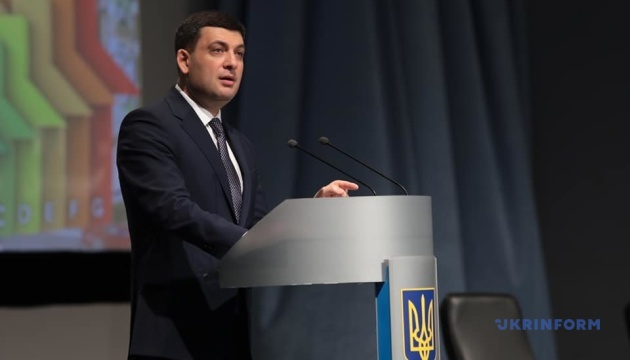 Energy independence means both energy security and new technologies and investment – Groysman
The energy independence of Ukraine, which is a strategic goal of the Government, concerns not only security but also investment opportunities and introduction of new technologies.
Prime Minister of Ukraine Volodymyr Groysman said this while commenting on the plans of entrepreneurs and leadership of the territorial communities of Kharkiv region to develop and implement energy efficiency programs and projects for the use of alternative fuels and energy sources, the Government portal reported.
"Energy independence and energy efficiency are a market for new technologies, investments, innovations. Our goal is to fully ensure our energy independence and to become an exporter of gas and electricity," Groysman stressed.
The prime minister assured that the Cabinet of Ministers would fully facilitate the implementation of energy projects both through the assistance of the State Fund for Regional Development and the mechanism of providing state guarantees.