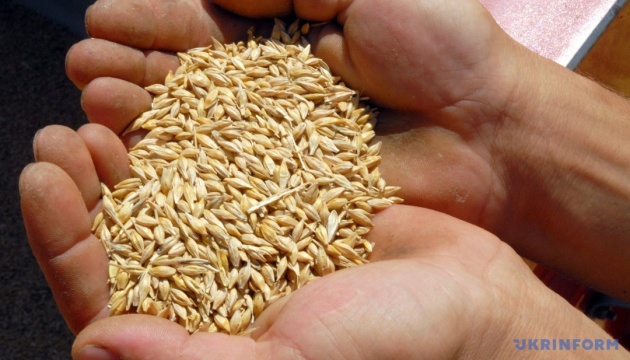 Ukraine has every opportunity to export organic products to China
Ukrainian organic production, which is now rapidly developing, has considerable potential for boosting exports to promising and large-scale markets, in particular, to China.
Deputy Minister of Agrarian Policy and Food of Ukraine Olena Kovaliova made a corresponding statement during the workshop "Certification to Organic Standards of China. Peculiarities of entering the Chinese organic market", the press service of the Agrarian Policy and Food Ministry reports.
"The organic market in Ukraine develops rapidly. Ukraine has the ecological potential, the new legislation on organic production and the willingness of Ukrainian producers to certify their production to meet the standards of world, so our country has every opportunity to boost the exports of organic products and enter such a large-scale and promising market like China," Kovaliova said.
She noted that, according to the FiBL estimates, there are 504 organic market operators in Ukraine now, including 304 producers. The European Union, the USA, Canada, Australia and some Asian countries are the major consumers of Ukrainian organic products. The top export items are grains, oilseeds, legumes, berries, fruits and wild crop.
In 2018, the agricultural trade between Ukraine and China grew by 16%, the deputy minister noted.
In turn, the representatives of Chinese delegation, who participated in the workshop, expressed great interest in the deliveries of Ukrainian organic products to the People's Republic of China.
In 2018, Ukraine-China trade turnover totaled $1.3 billion. Top 5 Ukrainian exports to China were corn ($489.7 million), sunflower oil ($334 million), oil meal and oil cake ($137.7 million), barley ($61.5 million), rapeseed oil ($50.6 million).
ol