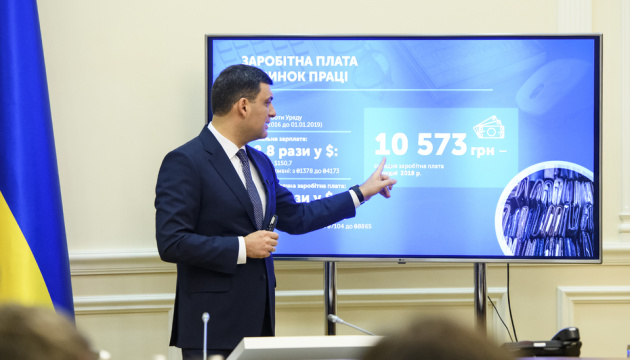 PM Groysman: Capital investment grew by almost 20 percent last year
Last year, the growth of capital investment in Ukraine was almost 20 percent.
"Inflation slowed down to a single digit level, and the growth of capital investments was almost 20 percent. Last year, 957 industrial and production facilities were repaired and reconstructed, giving new products and new jobs," Ukrainian Prime Minister Volodymyr Groysman said at the Cabinet's meeting, an Ukrinform correspondent reports.
According to him, a surge in economic growth entails an increase in investment. And investment means a favorable business climate.
"We have canceled more than 700 regulations, introduced new building codes, changed the compliance monitoring system. Our ranking in Doing Business improves every year and we have an ambitious plan to enter the TOP-50," the Prime Minister noted.
"The Government began this year with a balanced, timely adopted budget and the largest gold and foreign exchange reserves over the past five years. We implement a public debt management strategy and limit the budget deficit to 1.7 percent of GDP," he added.