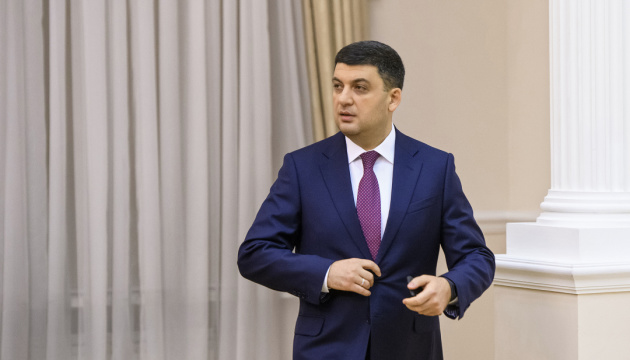 PM Groysman: European partners to assist in developing Azov Sea region
January 27 - February 2, a mission of the European Union will visit Ukraine to assess the possibilities of joint implementation of a number of projects on the infrastructure development of the areas adjacent to the Sea of Azov.
"The issue of the Sea of Azov has become especially relevant when the Russians began to block our ports and, accordingly, block our economic opportunities. We agreed, including during the last meeting of the EU-Ukraine Association Council in Brussels in December, that our partners would help us to implement a number of infrastructure projects," Prime Minister of Ukraine Volodymyr Groysman said at a special meeting, the Government portal reports.
As the Prime Minister noted, there are six such projects, including the construction of the Zaporizhzhia-Mariupol highway and the electrification and modernization of several railway sections, including Komysh-Zorya – Volnovakha. The fulfillment of these tasks complies with the national infrastructure programs, corresponds to the goals of industrial development and will promote the economic development of the Azov Sea region, Groysman noted.
The Head of Government reminded that the visit of the EU mission was one of the topics of his talks with the leadership of the European Union and Germany. The Prime Minister visited Brussels and Berlin at the end of last year, and the situation in the Sea of Azov was discussed at the highest political level.
"According to our agreements, the mission arrives on January 27 and will work until February 2. It is necessary to work systematically and to continue the implementation of the strategic task - the renewal of Ukraine and the areas adjacent to the Sea of Azov," the Prime Minister said.