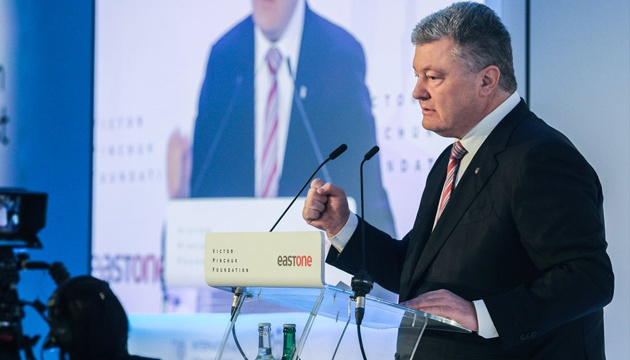 Investors expect Ukraine to preserve achievements in reforms and continue them – Poroshenko
Ukraine is attractive to investors and has a lot to offer in the areas of agriculture, IT industry, engineering, logistics, etc.
President of Ukraine Petro Poroshenko said this in an interview with Ukraina TV channel on the results of his participation in the World Economic Forum in Davos, the press service of the head of state reported.
"What do they [investors] expect from Ukraine today? This is the right question. Because they expect the impossibility of revenge. They expect the achievements made to improve the investment climate, which allowed us to move from 153, 112 to 71 place [in the Doing business rating], to be preserved. So that there is no backsliding in the reforms, no revenge. This is what they are waiting for. And, of course, we will do everything possible to protect Ukrainian business, continue the creation of independent courts, continue the creation of an independent anticorruption infrastructure," Poroshenko stressed.
According to the president, investors did not expect changes to take place so quickly. "I want to thank each of them. Thank you for your faith in Ukraine, for every dollar of investments that create jobs and budget revenues that support Ukraine," the head of state said.
He also reminded that at the meeting of the National Investment Council on January 23, the creation of the fund for investing USD 200 million in Ukraine was announced, which would be directed to SMEs. Also, an agreement on renewable energy was concluded. "This is done to strengthen the energy independence of our state," the president added.
As reported, President of Ukraine Petro Poroshenko made a working visit to Davos on January 23-24.