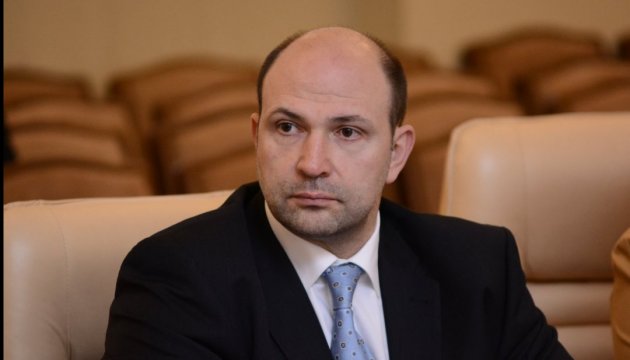 Construction industry grew by 4.4% in 2018 - Partskhaladze
In 2018, Ukrainian enterprises completed construction works worth UAH 136.3 billion, which is 4.4% higher from 2017, Deputy Minister of Regional Development, Construction, Housing and Utilities Lev Partskhaladze wrote on his Facebook page.
"In 2018, the construction industry continued to show steady growth, which was due to the huge breakthrough in the industry a year earlier. We have kept and improved previous results. Construction works worth more than UAH 136 billion were carried out. This is a growth of 4.4% against 2017," he wrote.
Partskhaladze reminded that some important changes to simplify activities in the construction industry were approved.
"We have made about 500 qualitative changes for the safety and comfort of Ukrainians. Important state building codes (SBC) for urban construction, designing schools, kindergartens, streets and roads came into force, the construction of simple construction works was simplified. All this has had a positive impact on the development of the industry," the deputy minister added.
According to Partskhaladze, the index of the construction of engineering facilities last year made up 109%, construction of buildings – 99.9% (residential buildings – 98.4%, non-residential buildings – 101.2%).
In the context of the regions, the leaders in performance of construction works were Odesa region (UAH 15.3 billion), Dnipropetrovsk region (UAH 13.5 billion), Kharkiv region (UAH 2.7 billion), and the city of Kyiv (UAH 30.1 billion).
New construction, reconstruction, and technical re-equipment made up 72.8% of the total volume of completed construction works, major and current repairs – 18.6% and 8.6% respectively.