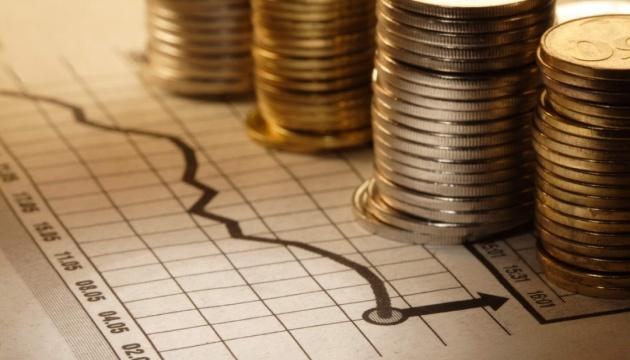 Ukraine gets investment for construction of one of Europe's largest wind power plants
An agreement between the Norwegian company NBT, the French company Total Eren and the European Bank for Reconstruction and Development on the Syvash project was signed in the presence of President of Ukraine Petro Poroshenko in Davos.
The package of documents provides for the funding of EUR 150 million for the construction of the largest wind power plant in Ukraine and one of the largest wind power plants in Europe with a total cost of about EUR 400 million, the press service of the Head State reports.
"I think that today it is a very important characteristic that investments come to Ukraine every day, every week, every month. It is very important that they come with the well-known French companies. It is very important that they come in such a field as renewable energy. It is very important that this proves the effectiveness of the investment council under the President, when companies with a total of $1 trillion in capitalization sit at one table and allocate some of these funds to Ukraine," Petro Poroshenko emphasized.
The President noted that the investors trust the Ukrainian business environment, despite all the circumstances.
In turn, President of the European Bank for Reconstruction and Development Suma Chakrabarti stressed that he was proud that the EBRD had joined the signing. "First of all, this shows that Ukraine is open for business, because it has been reforming in the energy sector for several years now and moving towards the EU standards. Second, Ukraine is going to be a world leader, a regional leader to start with, in the field of renewable energy," he stressed.
According to him, Ukraine is the second European market after Greece in terms of investments of Total and NBT. "This shows that foreign investors return to Ukraine thanks to the reforms," Chakrabarti said.
The NBT-Total-EBRD agreement on the Syvash project was signed by Total-Eren CEO David Corchia, CEO of NBT Joar Viken, and EBRD Vice-President Alain Pilloux. The Norwegian company NBT specializes in the construction of wind farms and now implements projects in Norway, Cyprus, China, Singapore and Pakistan. In 2018-2019, the NBT plans to build and put into operation 67 wind power plants with a total capacity of up to 250 MW, which will be located along the northern coast of Syvash Lake. The Total Eren is an independent power producer that develops, finances, invests, builds and operates renewable energy plants at the global level.
In addition, Founder and Chief Executive Officer of Horizon Capital Lenna Koszarny announced the creation of a new fund of $200 million for investment in Ukraine. "When we began to raise funds for this, people said it was impossible. We set the target of 150 million and we exceeded it," she said.