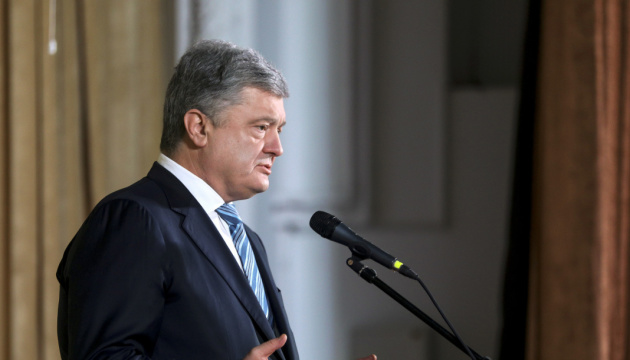 Poroshenko: We are determined to carry out reforms that bring results for Ukraine
President Petro Poroshenko during the meeting of the National Investment Council in Davos stated that Ukraine carries out reforms that increase investments and confidence in the country, the president's press service reported on Wednesday evening.
He recalled that the Free Trade Agreement was signed with Canada, and a few days ago - the Free Trade Agreement with Israel. "We believe in the open world. We believe in the need to remove barriers in international trade. We believe in the importance of improving the investment climate in Ukraine," he said and added that Ukraine climbed five steps in the Doing business rating.
Also, Poroshenko stressed that Ukraine fulfilled memoranda with the IMF. "We are the only government that has fulfilled six memoranda of cooperation with international financial organizations. This has never happened in Ukraine. Why? Because we keep our word. We are very determined in reforms and reforms bring important results," he emphasized.
The Ukrainian president noted that the country had managed to achieve economic growth at the level of 3.4%, inflation was below 10% compared with 45% in 2015, and budget deficit was less than 2%. "During the war, we have figures of a healthy economy. Thanks to you. Thanks to your confidence," the President said.