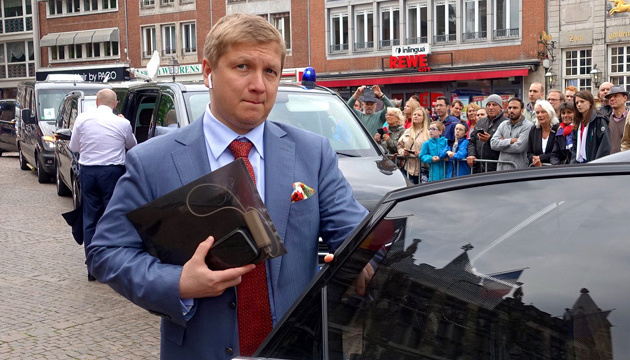 There are risks Russia may create new gas crisis – Naftogaz CEO
Naftogaz CEO Andriy Kobolyev has said that given Russia's tactic in trilateral negotiations, there is a risk of a repetition of events connected with a halt in gas supplies, as was the case in 2006 and 2009.
He told this to journalists on Monday, January 21, following trilateral gas transit consultations between Ukraine, the European Commission and Russia, when asked by an Ukrinform correspondent whether a new gas crisis may threaten Ukraine and Europe if the parties fail to agree on the terms of a new contract for Russian gas transit by the end of the year.
"Yes, the risks exist. We still believe that the uncertainty of the Russian side and its reluctance to hold talks in a constructive manner - and we regard its proposals as not entirely constructive – are the tactic of delay. We hope this tactic will change but, as I have already said, the risks of 2006 and 2009 have not disappeared. They still exist, and we should openly talk about them," Kobolyev said.
The gas transit contract between Ukraine's Naftogaz and Russia's Gazprom expires at the end of 2019.