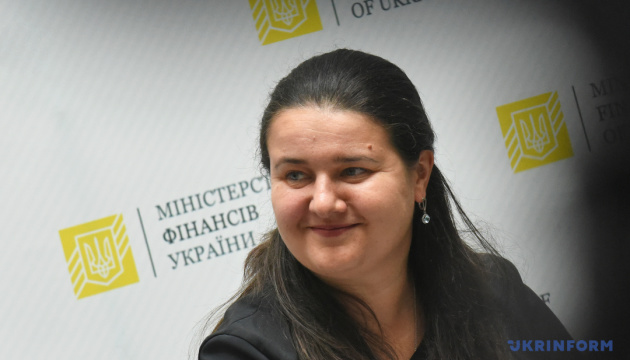 Ukrainian finance minister Markarova meets with representatives of U.S. embassy
The senior officials of the Finance Ministry of Ukraine and the representatives of the U.S. embassy discussed deepening of economic cooperation between Ukraine and the United States.
"Ukrainian Finance Minister Oksana Markarova and Deputy Finance Minister Yuri Heletiy met with the representatives of the U.S. Embassy. The parties discussed the progress of establishment of the independent supervisory boards in the state-owned banks, the return of the Export-Import Bank of the United States to the Ukrainian market and deepening of Ukraine-US economic cooperation," the press service of the Finance Ministry posted on Facebook.
In parallel, the Finance Ministry officials discussed with the representatives of Norwegian business the current situation of the Norwegian business in Ukraine and the plans for implementation of important investment projects. Currently, over 50 Norwegian companies operate in Ukraine. The scope of investment includes not only the trade in traditional goods for both countries, primarily metals and food, but the advanced technologies as well, namely solar and wind energy projects.