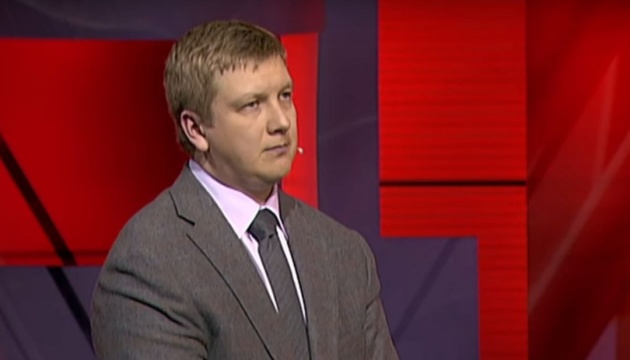 Kobolev hopes that Europe to prevent further construction of Nord Stream 2
Ukraine expects that the European Parliament will take decisions on hindering the completion of construction of the Nord Stream 2 and Turkish Stream gas pipelines.
Naftogaz CEO Andriy Kobolev said this at a briefing today, an Ukrinform correspondent reported.
"If changes are made to the EU directives, if they can vote for the application of this directive for offshore gas pipelines, there is a high probability that neither the second line of Turkish Stream nor Nord Stream 2 will happen. Perhaps this issue will be submitted for consideration. There is a possibility of a positive decision," he said.
According to Kobolev, the first line of the Turkish Stream pipeline will be definitely launched - it has almost been built.
"The big difference between Turkish Stream and Nord Stream 2 is that Turkey is not a member of the EU. Accordingly, there is no sense in negotiating with the EU regarding the first line of the Turkish Stream pipeline. This is a bilateral business between Russia and Turkey," Kobolev explained.