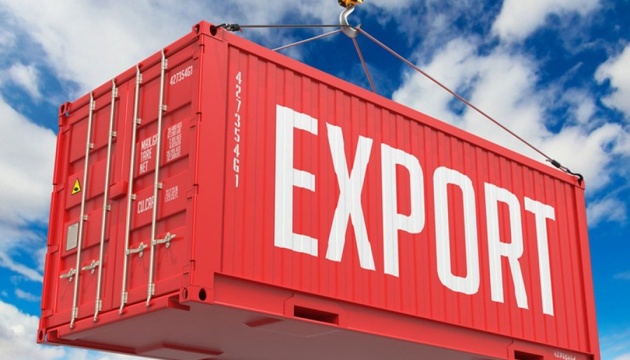 New Ukrainian products exported to Canada in 2018 - Agrarian Policy Ministry
In 2018, a number of new Ukrainian products (corn, frozen vegetables and fruits, ready-made soups) was exported to Canada within the framework of a free trade agreement.
Deputy Agrarian Policy and Food Minister of Ukraine Olha Trofimtseva said this during a meeting with the Canadian delegation headed by Deputy Minister of Agriculture and Food of Canada Frederick J. Gorrell, the Ministry's press service reported.
"Canada is a strategic partner of Ukraine. It is among the top 20 markets in focus of the Export Strategy of Ukraine. The free trade agreement between our countries opens up wide opportunities for a substantial increase in trade in agricultural products and expansion of product portfolio," Trofimtseva said.
She added that thanks to the free trade agreement (FTA), the export of new Ukrainian products to Canada began in 2018. For the first time, Ukraine exported corn, frozen vegetables and fruits, ready-made soups, seeds and other products.
The parties discussed prospects for exporting premium products, the demand for which is growing rapidly in Canada, in particular, frozen and fresh vegetables, fruits, organic products, preserved food. Also, they talked about certification of poultry products, live bees and bee packages, which should significantly expand the opportunities for Ukrainian exporters.
The parties also agreed to develop scientific cooperation in such areas as bioeconomy and green economy.
According to the Agrarian Policy Ministry, the foreign trade turnover between Canada and Ukraine for 11 months of 2018 amounted to USD 51.3 million, which is 39.2% or USD 14.4 million more compared to the same period in 2017. Exports of Ukrainian agricultural products during this period amounted to USD 7.5 million.
As known, the Ukraine-Canada Free Trade Agreement entered into force on August 1, 2018. The agreement cancels 98% of tariffs for Ukrainian exports to Canada and 72% of tariffs from Canada to Ukraine. Over the next seven years the latter will increase to 98%. The agreement also includes markets for state purchases. Parts of the agreement safeguard electronic commerce and intellectual property rights.