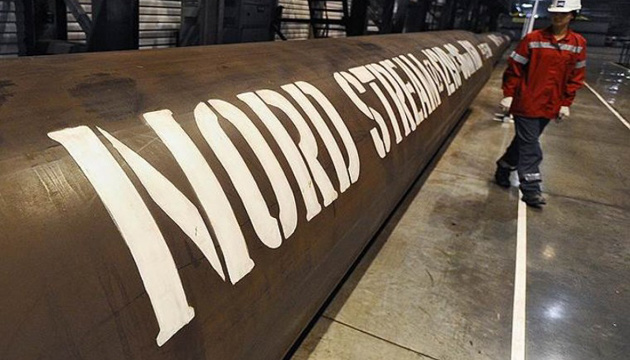 Nord Stream 2 to give Putin additional opportunities for aggression — MEP
The construction of the Nord Stream 2 gas pipeline will give the Kremlin a free hand for further aggression against Ukraine.
The member of the European Parliament (MEP) from Germany, Michael Gahler, said this in an exclusive comment to Ukrinform's correspondent in Strasbourg.
"This is a project that Russia wants to implement in order to transport gas bypassing Ukraine and deprive the country of financial benefits. But I would note more dangerous situation. The scale of Putin's further aggression depends on expanding his ability to supply Russian gas [bypassing Ukraine] since he no longer needs way through Ukraine. This must be prevented," the MEP said.
Gahler stressed that he strongly opposed the Nord Stream 2 project. "I urge, especially my Government in Germany, to change the position on this issue and persuade the project participants to find other ways and means of cooperation with Russia, but not at the expense of Ukraine," he said.
The German politician also stressed the need to preserve existing sanctions and take additional measures to increase pressure on Russia.
As known, Nord Stream 2 is a gas pipeline project which aims to carry more Russian natural gas under the Baltic Sea direct to Germany, bypassing Ukraine and Poland. Russian gas monopoly Gazprom owns 51% of the project's shares. Russia wants to build two strings of the gas pipeline. The project opponents, including Poland, the Baltic countries, Ukraine, Moldova, the United States and Denmark, argue that Nord Stream 2 will increase the EU's dependence on Gazprom.