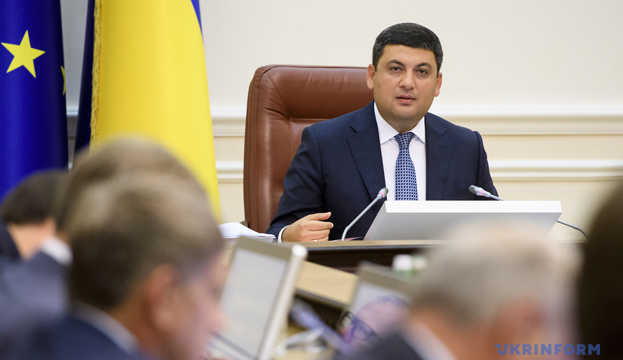 Ukraine not importing Russian gas for 1,150 days – prime minister
Ukraine has not been importing gas from the Russian Federation for 1,150 days.
Ukrainian Prime Minister Volodymyr Groysman said this at a government meeting on Wednesday, an Ukrinform correspondent reported.
"We have been living without Russian gas for about 1,150 days. Russian gas is a weapon used against Ukraine in order to seize our independence. I think everybody remembers how Russian gas was used against Ukraine. In 2014, it was a very difficult decision made by Prime Minister Yatseniuk regarding the termination of any cooperation with the aggressor country," Groysman said.
According to him, this decision gave impetus to the energy independence of the state and allowed to counteract the pressure of Russia.
"Our task is not just to change a gas supplier. We as a gas state have gas reserves and can fully provide ourselves with gas for our own needs, both citizens and the economy," Groysman noted.
The prime minister stressed that Ukrainian gas production should increase. "I am deeply convinced that in the following years we will make great progress in the increase in production of own gas," he added.
As reported, Ukraine imported 10.6 billion cubic meters of gas in 2018, according to JSC Ukrtransgaz. Ukraine imported gas only from the EU countries. In total, Ukraine transported 10.6 billion cubic meters from Slovak (61%), Hungarian (32%) and Polish (7%) directions. Domestic gas production in Ukraine amounted to 20.9 billion cubic meters in 2018, which is 0.5% more than in 2017. Gas consumption in Ukraine in 2018 increased by 0.4% compared to 2017 and amounted to 28.5 billion cubic meters.