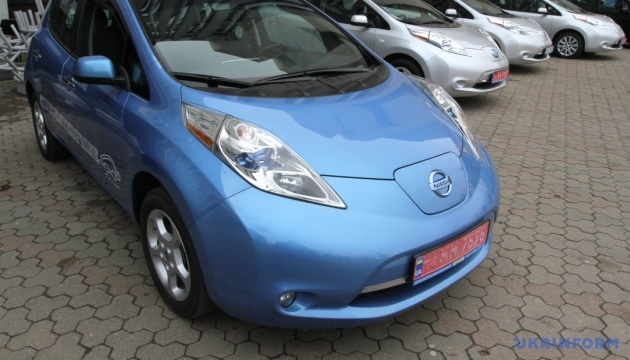 Ukrainians buy more electric cars in 2018
Ukrainians bought 5,300 electric vehicles in 2018, almost twice as many as a year earlier, the Ukrautoprom Ukrainian Motor Vehicle Manufacturers Association has reported.
"Used cars continue to dominate in the structure of the primary market for electric vehicles, and their share reached 83.5%. It is worth noting that the dynamics of the demand for new electric vehicles has shown a higher result than for old ones. The registration of used electric vehicles has doubled, while the same figure for new cars has increased by 2.2 times," the report said.
The Nissan Leaf remains the most popular electric car in Ukraine, covering 64% of the primary electric vehicle market. Ukrainians registered 3,378 cars of this model last year. Of this number, 94% were used imported cars.
The second place was occupied by the BMW i3, with 352 cars purchased by Ukrainians, 69% of them being used.
The Tesla Model S was third - 259 (64% of used cars).
The fourth place was taken by the Mercedes-Benz B-Class Electric Drive. Ukrainians bought 168 cars of this model (76% were used cars).
The Renault Zoe was fifth, with 142 cars sold (84% of used vehicles).