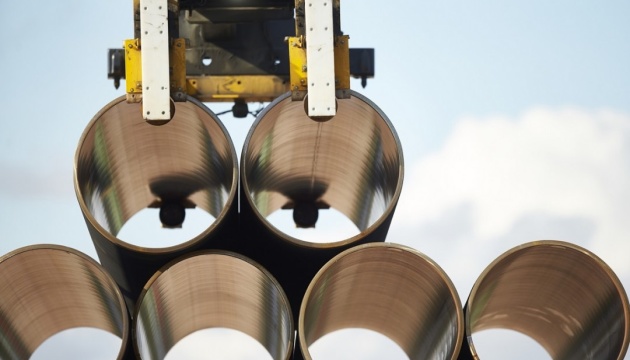 Germany needs both Nord Stream 2 and transit through Ukraine
Berlin continues to insist on maintaining Ukraine's role as a transit country for Russian gas to Europe, but at the same time it continues to consider Nord Stream 2 a useful economic project for Europe.
German Government Spokesperson Ulrike Demmer said this at a briefing in Berlin on Friday, an Ukrinform correspondent reported.
"The role of Ukraine as a transit state should be preserved after 2019," Demmer said.
The German government considers Nord Stream 2 as an economic project, which, of course, has a political dimension.
In turn, Germany's Foreign Ministry Spokesman Christoph Burger noted that within the framework of the intra-European discussion there were very different opinions among the member countries regarding the pipeline and the issue of energy security. According to him, the fact that gas supply from sources in the Baltic Sea region may cease in the foreseeable future affects not only Germany, therefore the Federal Republic of Germany conducts open discussions with its European partners.
On Thursday, German Foreign Minister Heiko Maas said that "if German and European companies are ousted from the project, there will be no one left who continues to insist on preserving the transit of Russian gas through Ukraine."