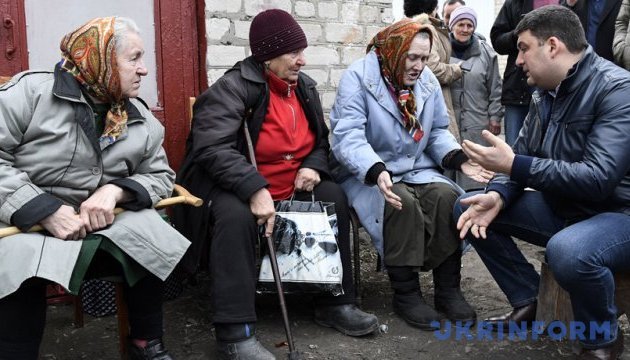 Ukraine to recalculate pensions automatically for first time - Groysman
Ukraine will make a recalculation of pensions this year automatically for the first time, on the basis of a clear formula that takes into account the average salary and inflation rate, Prime Minister Volodymyr Groysman has said.
"In January, we will have a recalculation of pensions for military retirees. These are about 500,000 people. On March 1, there will be a large-scale recalculation of pensions for all Ukrainian citizens. This will be the first automatic indexation," the government's press service quoted him as saying.
He said that indexation would now be annual and would not depend on political decisions. In addition, there is a search for a solution to the problem of people who have long work experience, but received a small salary during their lifetime and therefore have a small pension.