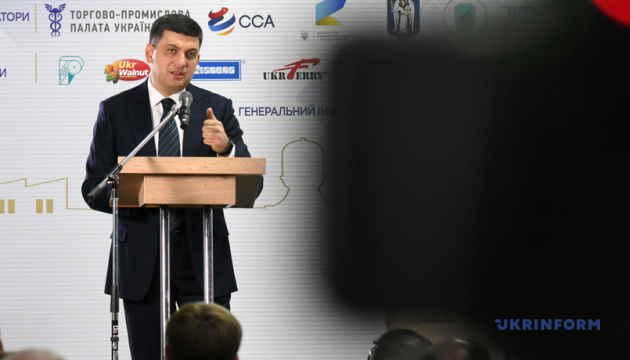 Govnt will continue to support regional development next year – Groysman
The Government will continue to support the development of Ukrainian regions next year.
Therefore, the Government budgeted a significant amount of funds for these purposes, Prime Minister Volodymyr Groysman has informed on his Facebook page.
"The Government will support the regions in 2019. It allocates UAH 14.7 billion for the construction and repair of local roads, UAH 7.7 billion – for the State Regional Development Fund, UAH 4.7 billion – for the social and economic development of regions, UAH 2.1 billion – for the formation of infrastructure in the united territorial communities, and UAH 1 billion – for rural medicine," Groysman wrote.
In addition, there will be subventions for the extension of a new educational reform, the implementation of a medical reform, the acquisition of angiographs, support for farming and the construction and reconstruction of the Palace of Sports.
At the same time, he urged Ukrainians in the regions to make money and invest them in the development of economy and living standards of people.